Street Fighter V: Arcade Edition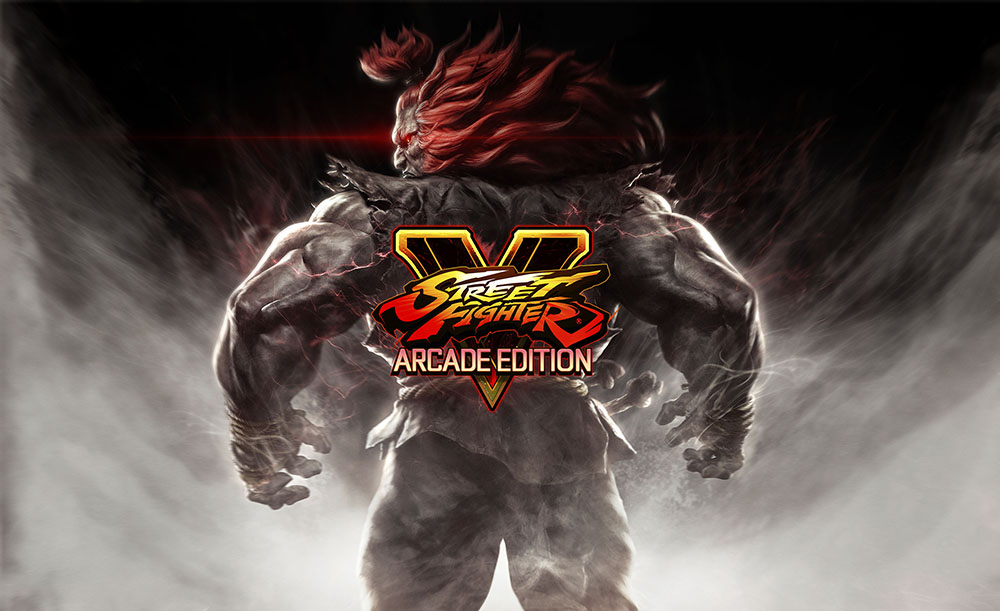 ABOUT: Street Fighter V: Arcade Edition is a free update to their flagship 2D fighter planned for release in January 2018. SFV: AE is said to introduce a "plethora" of new content, including: Arcade Mode, Extra Battle, Bonus Stages, New UI, Gallery, and a second V-Trigger for every fighter. Capcom kept their promise that you'll "only need 1 disc to enjoy all future SFV content," as Arcade Edition will arrive as a free in-game update for all current players on January 16th, 2018. Arcade Edition will include all 28 characters from Season 1 and 2 (with one more from Season 2 still to be announced).



As you can see from the new screenshots, Street Fighter V: Arcade Edition will introduce a visual overhaul to the 2-year-old game. The refreshing new look appears to revolve around a classy "gold" theme, featuring an updated character selection screen, user interface, and even golden life bars (instead of green). Arcade mode is said to be "ripe with nostalgia", featuring various ladders based on past Street Fighter games, and will host the return of classic bonus stages. Capcom will also be adding character endings hand-drawn by the good folks over at UDON Comics.



The updates won't be limited to visuals... as every fighter in Street Fighter V: Arcade Edition will receive a second V-Trigger, significantly changing their playstyle. Having a new alternate version of each fighter should add some much-appreciated variety.



Once again, most of SFV: Arcade Edition's content will be unlocked for free if you already own the digital or physical version of SFV. Street Fighter V: Arcade Edition will also be available as a standalone title for $39.99. By pre-ordering, players will gain access to the Nostalgia costumes pack (featuring 5 classic costumes) and the 30th Anniversary costume pack (featuring 4 costumes).




Page Updated:
December 11th, 2017
Developer(s):
Capcom, Sony, Dimps
Publisher(s):
Capcom
Designer(s):
Yoshinori Ono (Producer)
Artwork By:
Bengus (Story Mode Artwork)
UDON Comics (Ending Artwork)
Platform(s):
Playstation 4, PC
Release Date(s):
January 16th, 2018
Characters:
Ryu, Chun-Li, Charlie Nash, M. Bison, Cammy, Birdie, Ken Masters, Necalli, Vega, Rainbow Mika, Rashid, Karin Kanzuki, Zangief, Laura Matsuda, Dhalsim, F.A.N.G., Alex, Guile, Balrog, Juri Han, Urien, Ibuki, Akuma, Kolin, Ed, Abigail, Menat, Zeku, Sakura, Blanka, Cody, Sagat, Falke, G

Featured Video:

Related Games:
Street Fighter V, Ultra SF4, Super SF4: Arcade Edition, Super SF4, Super SF4: 3D Edition, Street Fighter 4, Street Fighter X Tekken, Street Fighter, Street Fighter 2, SF2: Champion Edition, SF2: Turbo, Super SF2, Super SF2 Turbo, Super SF2 Turbo Revival, SSF2T HD Remix, SF3: New Generation, SF3: 2nd Impact, SF3: 3rd Strike, SF3: 3rd Strike OE, Street Fighter 4, Super SF4, Super SF4: 3D Edition, Super SF4: Arcade Edition, Ultra Street Fighter 4, Street Fighter Alpha, Street Fighter Alpha 2, Street Fighter Alpha 3, SFA3 Upper, SFA3 Max, SFA Anthology, Street Fighter Anniversary Collection, SFEX, SFEX2, SFEX3, Street Fighter: The Movie, Final Fight Revenge, Blazblue: Central Fiction, KOF XIV, Tekken 7, Guilty Gear Xrd -REV 2, Blazblue Cross Tag Battle, MVC Infinite, Fighting EX Layer

Gameplay Engine
Story / Theme
Overall Graphics
Animation
Music / Sound Effects
Innovation
Art Direction
Customization
Options / Extras
Intro / Presentation
Replayability / Fun
"Ouch" Factor
Characters

BOTTOM LINE

First Impression:
Updates to fighting games resulting in a "title alteration" have been important (even imperative) to the growth of the fighting genre since the early 1990's. Here in late 2017, the gaming industry, the rules, and the customers are a bit different... and pleasing everyone is near-impossible. However, Capcom appears to be making the right call with Street Fighter V: Arcade Edition, as an all around "refresh / overhaul" seems to be exactly what the title needs to continue being a leader in the fighting genre.

Personally, I enjoyed SFV for a couple of years... but eventually put it down and commit more to other fighting games. Indeed, SFV was missing a few things as a console fighting game, especially if you're not fully into the eSports scene. Hopefully, Arcade Edition will pack enough new content to satisfy all levels of players and breath new life into the game. Stay tuned on FightersGeneration.com for many more details and news regarding SFV: Arcade Edition. ~TFG Webmaster