Guilty Gear Xrd Rev 2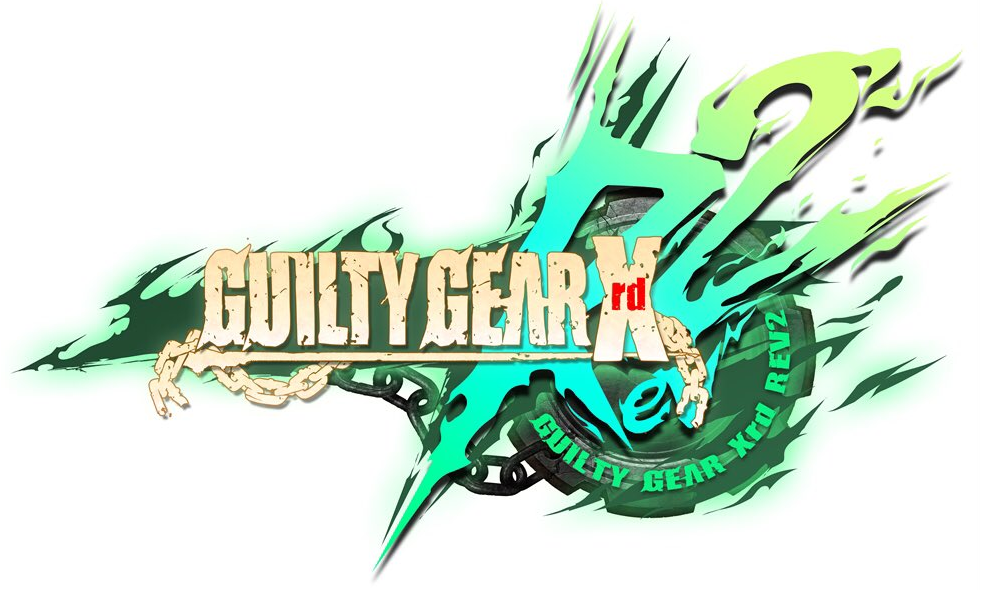 PREVIEW: The seventeenth entry in the series, Guilty Gear Xrd REV 2 is an update to REVELATOR featuring 2 new characters: Baiken and Answer. The new content in REV 2 will be available via DLC for players who purchased REVELATOR on PS3, PS4 or Steam. The PS4 will also receive an exclusive physical disc version. REV 2 features the original modes and content in REVELATOR, but adds new moves all characters, balance changes, and new "Episode" story scenes for Jam, Kum Haehyun, Raven, Dizzy, Baiken and Answer.



Guilty Gear Xrd REV 2 will retail for $39.99 as a standalone title on Playstation 4, Playstation 3 and Steam, and costs $19.99 as an update to GGXrd -REVELATOR-. Stay tuned on FightersGeneration.com for future updates on Guilty Gear Xrd REV 2.

Page Updated:
August 15th, 2018
Developer(s):
Arc System Works
Designer(s):
Daisuke Ishiwatari (lead director)
Takeshi Yamanaka (director/writer)
Hidehiko Sakamura (art director)
Artwork By:
Daisuke Ishiwatari, Hidehiko Sakamura
Platform(s):
Arcade, PS4, PS3, PC
Release Date(s):
Mar. 30th, 2017 ( Arcade)
May 25th, 2017 ( PS4/PS3/PC)
May 26th, 2017 (/ PS4/PS3/PC)
June 1st, 2017 (Steam)
Characters:
Sol Badguy, Ky Kiske, Millia Rage, Chipp, Venom, Potemkin, May, Axl Low, I-No, Faust, Slayer, Zato-One, Bedman, Ramlethal, Sin Kiske, Elphelt, Leo Whitefang, Johnny, Jack-O, Jam Kuradoberi, Dizzy, Kum Haehyun, Raven, Baiken, Answer
Featured Video:
Related Games:
Guilty Gear Xrd -REVELATOR-, Guilty Gear Xrd -SIGN-, Guilty Gear, Guilty Gear X, Guilty Gear X Advance, Guilty Gear XX, Guilty Gear X2 #Reload, Guilty Gear XX Slash, Guilty Gear Isuka, Guilty Gear Judgment, Guilty Gear XX Accent Core, Guilty Gear XX Accent Core Plus R, Blazblue: Central Fiction, King of Fighters 14, Street Fighter 5, Dragon Ball FighterZ, Blazblue Cross Tag Battle

Gameplay Engine
Story / Theme
Overall Graphics
Animation
Music / Sound Effects
Innovation
Art Direction
Customization
Options / Extras
Intro / Presentation
Replayability / Fun
"Ouch" Factor
Characters

BOTTOM LINE

First Impression:

It seems like every time a I finish a Guilty Gear or BlazBlue review... an updated version of the game is announced a week later. Jokes aside, it's cool to see Arc System Works continuing to support the Guilty Gear franchise so enthusiastically. It's also cool that this "update" will be DLC for GGXrd REVELATOR, not requiring a separate purchase. It's good to see Baiken back... and Answer looks like a solid new design. Maybe this installment should've been called GGXrd: Samurai VS Ninja? TFG Review coming soon. ~TFG Webmaster