Benimaru is the son of a multi-millionaire family. He is a part time professional model and a professional fighter who is very confident in his abilities. His fighting style is based on shoot fighting and he can use electricity in many of his attacks. Despite his eccentric looks, he is definitely a ladies' man and is known to flirt with many of the female fighters from the KOF tournament. His design is loosely based off of Jean-Pierre Polnaref from Jojo's Bizarre Adventure. Additionally, some of his attacks such as Handou Sandan Geri (Recoiling Three-Stage Kick) and Gen'ei Hurricane (Phantom Hurricane) pay homage to Hurricane Polymar.

When Japan held a tournament for their country's representative team in the King of Fighters, Benimaru entered and made it to the finals. In the first tournament he lost to Kyo and earned second place. Later, he teamed up with Kyo and Goro Daimon to form the Japan team during the Orochi Saga of the KOF tournaments. After Kyo disappeared, Shingo sent Benimaru an invitation to join his team and he accepted. Benimaru meet up with Kyo again in the 2001 tournament, in an effort to relive their glory days once more. After he bails Shingo from a false arsonist accusation, he teams with him and Goro in the 2003 tournament. In KOF XI, him and Duo Lon are invited to Elisabeth's mansion to discuss Ash Crimson's thievery of Chizuru's powers, the existence of "Those From the Past," and their experiences during the 2003 tournament. The trio forms the Rival Team and track down Ash.
OTHER APPEARANCES:
King of Fighters 94 Rebout, King of Fighters 95, King of Fighters 96, King of Fighters 97, King of Fighters 98, King of Fighters 98: Ultimate Match, King of Fighters 99, King of Fighters 2000, King of Fighters 2001, King of Fighters 2002, King of Fighters 2002 Unlimited Match, King of Fighters 2003, King of Fighters XI, King of Fighters XII, King of Fighters XIII, King of Fighters Neowave, Card Fighters Clash, Card Fighters Clash 2, Card Fighters Clash DS, Capcom VS SNK, Capcom VS SNK Pro, Capcom VS SNK 2
| | |
| --- | --- |
| | Updated: September 27th, 2011 |

Benimaru most definitely looks homosexual but apparently he's quite the "ladies man" in Japan. Regardless of his sexual orientation, I'm not a huge fan of Benimaru's outfits or appearance. He is however a KOF veteran & brings a unique of persona and fighting style to the series... I can respect him for that... and yeah, his hair is pretty spectacular. lol. I didn't enjoy using him until KOF XII; he's a pretty cool character to use in that game, plus his 2D sprite looks awesome.

Fighting Style / Moveset
Personality / Charisma
Outfit(s) / Appearance
Effectiveness in series

Overall Score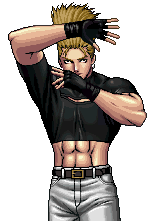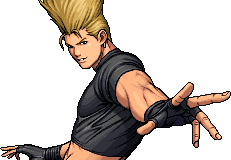 .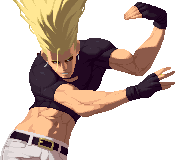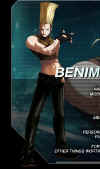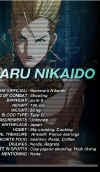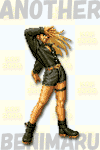 .