Street Fighter 6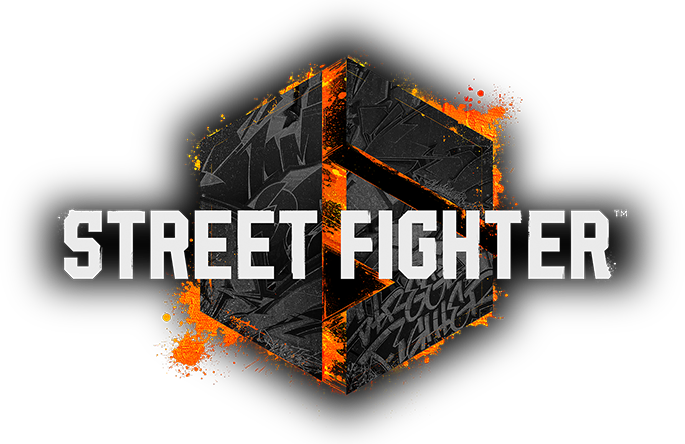 PREVIEW: Capcom will usher in a new era of Street Fighter with the latest installment coming in 2023, Street Fighter 6. The hyper-realistic graphics engine from Capcom's Resident Evil 7, Resident Evil Village and Devil May Cry 5 titles will refresh the Street Fighter series with new and vibrant graphics. The visual overhaul will mesh with explosive splashes of paint and striking graffiti art, giving Street Fighter 6 its own distinct art style. "The world of SF6 is all about the street culture. From the graffiti, to the music that beats while you hustle, and to the fight itself," said Capcom.



Answering

a common complaint among fans about SFV, Capcom is introducing an all new single-player story mode experience called World Tour (inspired by SFA3's classic single-player mode). In Capcom's words, "World Tour is a single-player immersive story mode that pushes the boundaries of what a fighting game is and allows you to leave your own legacy within SF6 with your player avatar". World Tour appears to be connected to Online mode where you'll encounter other player avatars on the streets of Metro City. Rollback Netcode and Crossplay (

between PlayStation 5/4, Xbox Series X|S, & PC

) have been confirmed for Street Fighter 6.



FIGHTING GROUND: Continuing the tradition of being a genre leader, the pinnacle of fighting games can be found in this mode. With a highly evolved combat system, experience the stunning innovation for yourself. Arcade Mode, Online matches, Training Mode, Local Versus battles, and more can be found in Fighting Ground.

WORLD TOUR: World Tour is an immersive single player story mode that pushes the boundaries of what a fighting game is. Players create their own avatar to carve out their own legend on the streets. Players will also encounter familiar locations and characters in World Tour mode. In addition to Metro City, World Tour mode will take the player to several other locations.

BATTLE HUB: The Battle Hub is the place where you can seek out friendly rivalries and communicate with other players with your own custom avatar. You can also access game info, esports info, and connect with friends.



DRIVE SYSTEM: The Drive System is a gauge you'll need to manage wisely and one that is ripe with creativity. You can utilize the Drive Gauge to perform five different techniques that can easily enhance your offense or defense. A Drive Impact is a powerful strike similar to Focus Attack that can absorb an opponent's incoming attack and can lead to a wall splat. Use Drive Parry to repel your opponent's attack and refill your Drive Gauge. Cancel out of a Drive Parry or normal attack into a Drive Rush to quickly close in on your opponent.

Overdrive Arts are similar to EX Moves from past games that power up your Special Moves. Use Drive Reversal to perform a counterattack to get you out of tight situations. One gauge, five techniques, unlimited possibilities. Use your creativity to choose which tech to utilize and when.



GRAPHICS ENGINE: Capcom's Teaser Trailer back in February hinted at a more hyper-realistic look for Street Fighter 6. The game is being developed on Capcom's own RE Engine – previously used to create Resident Evil 7, Resident Evil Village, and Devil May Cry 5. With the RE Engine, you'll notice enhanced visuals in every aspect of the game. Beads of sweat will roll down across skin, muscles will tense up when used, and cherry blossom petals will flitter and twirl in line with a character's movement. Pair this graphics upgrade with the explosive splashes of paint and the striking graffiti treatment, and you'll end up with an art style distinct to Street Fighter 6.

CONTROLS: The standard 6-button control type for the series remains intact. Effective at high level play where complete control over your character is a must. Players can freely customize their button layout, allowing for a wide range of fighting styles. There will also be a simplified controls mode available for beginners called "Modern Controls". This allows single directional and button inputs for special moves, but sacrifices the amount of normal attacks a player has access to.



Street Fighter 6 is coming PlayStation 5, PlayStation 4, Xbox Series X|S, and Steam in 2023. Please stay tuned on Fighters Generation for continued coverage, updates, and future character reveals!
Page Updated:
August 9th, 2022
Developer(s):
Capcom
Publisher(s):
Capcom
Designer(s):
Shuhei Matsumoto Producer
Takayuki Nakayama Director
Platform(s):
PlayStation 5, PS4, Xbox Series X|S, Steam
Release Date(s):
TBA 2023
Characters:
Ryu, Chun-Li, Luke, Jamie, Guile, Ken Masters, Cammy, Juri Han, Kimberly, Li-Fen, Marisa, Mimi, Lily, JP, A.K.I.
News Links:
June 2022: Street Fighter 6 Character Theme Songs
June 2022: New Gameplay / Information Roundup!
June 2022: SF6 Versus Screen to Feature "Game Face" Feature
June 2022: SF6 Leaked Concept Art Possibly Reveals 22 Characters

Featured Video:

Related Games:
Street Fighter V, SFV: Arcade Edition, SFV: Champion Edition, Ultra SF4, Super SF4: AE, Super SF4, Street Fighter 4, Street Fighter X Tekken, Street Fighter, Street Fighter 2, SF2:CE, SF2 Turbo, Super SF2, SSF2 Turbo, SSF2T Revival, SSF2T HD Remix, SFIII: New Generation, SFIII: 2nd Impact, SFIII: 3rd Strike, Street Fighter Alpha, SFA2, SFA3, SFA3 Upper, SFA3 Max, SFA Anthology, SF Anniversary Collection, SFEX, SFEX2, SFEX3, Street Fighter: The Movie, Final Fight Revenge, Granblue Fantasy Versus, Samurai Shodown (2019), Guilty Gear -STRIVE-, The King of Fighters XV, DNF Duel

Gameplay Engine
Story / Theme
Overall Graphics
Animation
Music / Sound Effects
Innovation
Art Direction
Customization
Options / Extras
Intro / Presentation
Replayability / Fun
"Ouch" Factor
Characters
BOTTOM LINE

First Impression:
How could you NOT be excited for Street Fighter 6 already? The new graphics style, art direction, and street / graffiti vibe for SF6 are fitting and refreshing — immediately giving the game its own identity over SFV and SF4. I've been waiting a long time for fighting games to finally step into the "open world" realm for story mode and/or online, creating a potentially great new experience and way to connect players and the community. World Tour mode looks promising. If done right, it could potentially lead the fighting genre into better online modes & features in the future.

Parry as a universal mechanic? Sign me up. Street Fighter III: 3rd Strike is still one of my TOP 2 favorite games in the entire series, so I'm stoked about the return of parrying for all characters, even if it functions quite a bit differently. The Drive system mechanics are compelling as well, with Drive Impacts and Drive Rush looking similar to Focus Attack (and FADC).

Even at its early stage, Street Fighter 6 has tons of potential and will take Capcom's iconic fighting series to new heights. Everything about SF6 feels "new" and Capcom enhancing the single player mode means they've been listening to fans over the past 5 years. SF6 seems like it's going in the right direction. The character development for returning characters and the newcomers have got me excited, man!
~TFG Webmaster | @Fighters_Gen