Bloody Roar: Primal Fury / Bloody Roar: Extreme

Last Updated:
10/2/2011
Developer(s):
Hudson Soft, Eighting
Publisher(s):
Activision
Platform(s):
Gamecube, Xbox
Release Date(s):
March 18th, 2002 ( GC)
April 25th, 2002 ( GC)
May 27th, 2002 ( Xbox as BR: Extreme)
July 17th, 2003 ( Xbox)
Characters:
Yugo, Alice, Long, Shen Long, Uriko, Gado, Bakuryu, Busuzima, Jenny, Shina, Stun, Uranus, Xion, Cronos, Ganesha

Featured Video:

Related Games:
Bloody Roar, Bloody Roar 2, Bloody Roar 3, Bloody Roar 4 , Soul Calibur 2, Virtua Fighter 4: Evolution, Tekken 4

Gameplay Engine

6 / 10

Story / Theme

5 / 10

Overall Graphics

7.5 / 10

Animation

7 / 10

Music / Sound Effects

5 / 10

Innovation

6 / 10

Art Direction

5 / 10

Customization

4 / 10

Options / Extras

6.5 / 10

Intro / Presentation

7 / 10

Replayability / Fun

5 / 10

"Ouch" Factor

4.5 / 10

Characters

5.5 / 10

BOTTOM LINE

6.1 / 10

Review based on Xbox version

Final Words:
In 2002, hardcore 3D fighting game players were devoting their precious gaming hours to the likes of Soul Calibur 2, Virtua Fighter 4: Evolution or Tekken 4, and if you were also a fan of 2D fighting games, there were even more great games to be playing. To a serious fighting game player, there wasn't much incentive to sit at home playing Bloody Roar 3: Primal Fury.... (probably by yourself). lol.

Although casual gamers may find some variety in Bloody Roar: Primal Fury, the gameplay just isn't in the same class as other fighting games that were out in 2002-2003.

~TFG Webmaster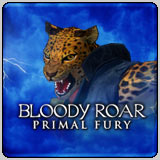 REVIEW: Bloody Roar: Primal Fury/Bloody Roar: Extreme is an enhanced version of Bloody Roar 3 for the Nintendo Gamecube & Xbox, boasting 16 characters in all. Not only did they update the characters and tweak the gameplay, but graphically the game has actually improved quite a bit, featuring more detailed character models, textures, particle effects, and even improved animation. Primal Fury also adds a few new backgrounds which look better than the old ones, aside from some generic polygonal background geometry.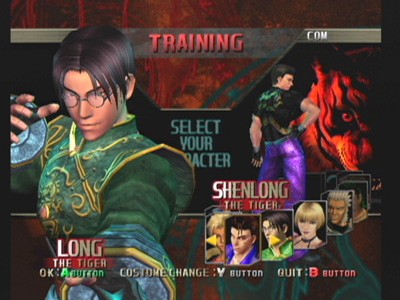 It's the eye of the tiger... da da da da da da...
The one-player game is a breeze for the most part, aside from the sometimes cheap AI, and some slightly interesting unlockables can be obtained by playing through it. Continuing the ongoing trend of the series, the overall gameplay still lacks depth, but for anyone who may have enjoyed Bloody Roar 3 the slightest bit, Primal Fury is the definitive version of the game.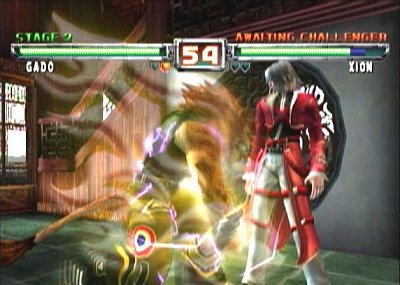 Thanks Xion... for not turning into a giant fluffy thing.