SNK Heroines: Tag Team Frenzy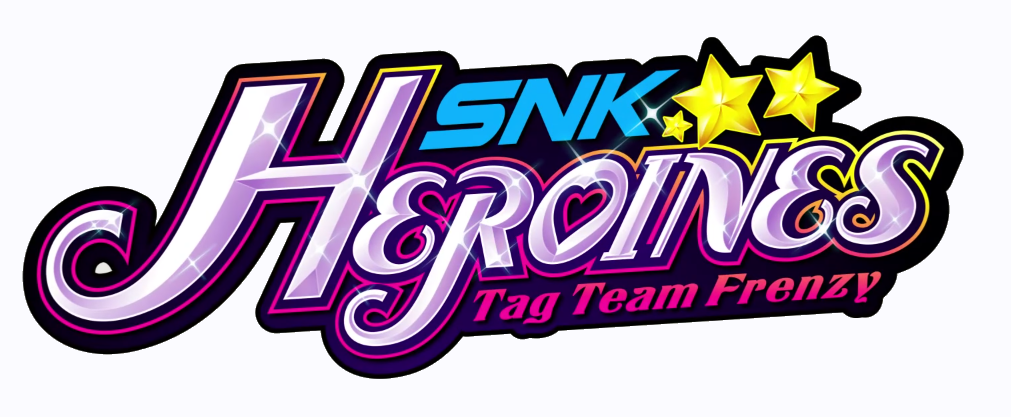 ABOUT: The "spiritual successor" to SNK Gals Fighters, SNK Heroines: Tag Team Frenzy was announced on January 11th, 2018 during the Nintendo Direct Mini stream. SNK Heroines is a 2.5D tag team fighting game with simplified special moves and fast-paced gameplay with up to 4 players online or local. There are said to be 14 playable fighters.



SNK Heroines also features a customization mode where players can alter their characters' costume, voice, and accessories. A super move technique called the "Dream Finish" is possible when an opponent's health is low. Players can activate Special Moves with the press of a single button. Special Items can also be acquired which can quickly change the tide of battle. Online features include match spectating and betting on who you think will win using in-game currency. Players can use their winnings to buy voice clips and accessories in the customization mode.


A PS4 Collectors Edition titled "Diamond Dream Edition" was also announced which contains the game and a variety of bonus items. The $119.99 special edition (which can now be pre-ordered on NIS America), includes: a hardcover artbook, 2-disc soundtrack, "Fatal Cutie" cap, lapel pin set, collector's box, a sleeveless Mai Shiranui shirt, wrist sweatband, and workout towel. The standard edition will be priced at $49.99.

Page Updated:
July 20th, 2018
Developer(s):
SNK Corporation
Publisher(s):
NIS America, Inc.
Platform(s):
Nintendo Switch, PlayStation 4
Release Date(s):
Sept. 6th, 2018 ()
Sept. 7th, 2018 ()
Characters:
Athena Asamiya, Leona Heidern, Kula Diamond, Mai Shiranui, Yuri Sakazaki, Nakoruru, Shermie, Zarina, Sylvie, Love Heart, Luong, Mian, Mui Mui
Featured Video:
Related Games:
SNK Gals Fighters, King of Fighters XIV, Blade Strangers, DOA5: Last Round, Street Fighter V: Arcade Edition, Marvel VS Capcom: Infinite, Arcana Heart 3, BlazBlue Cross Tag Battle, Dragon Ball FighterZ, Fighting EX Layer, Under Night In-Birth: EXE Late[st]

Gameplay Engine
Story / Theme
Overall Graphics
Animation
Music / Sound Effects
Innovation
Art Direction
Customization
Options / Extras
Intro / Presentation
Replayability / Fun
"Ouch" Factor
Characters

BOTTOM LINE

First Impression:

SNK Gals Fighters is an iconic NeoGeo Pocket title with a well-deserved cult following. At first glance... SNK Heroines: Tag Team Frenzy isn't the type of game I'd get too excited about, personally. However, that smooth art style and those kooky yet charming alternate costumes for SNK's iconic female fighters might just carve out a niche in the current climate of fighting games.

"SNK Waifu Battle 2018" probably won't end up being center stage at EVO 2018 (and not every fighting game needs to be). Some fighting games can just be fun. That said, SNK Heroines could catch on, and end up being a nice change of pace from the more "serious" fighters of 2018. Or... it could completely suck... there's always that chance. One button special moves? Are gamers' attention spans really that dumbed down in 2018? Ahh well, it'll be a memorable title for SNK fans even if the gameplay ends up being dumb. Stay tuned for full coverage and a future review on TFG! ~TFG Webmaster