Blade Strangers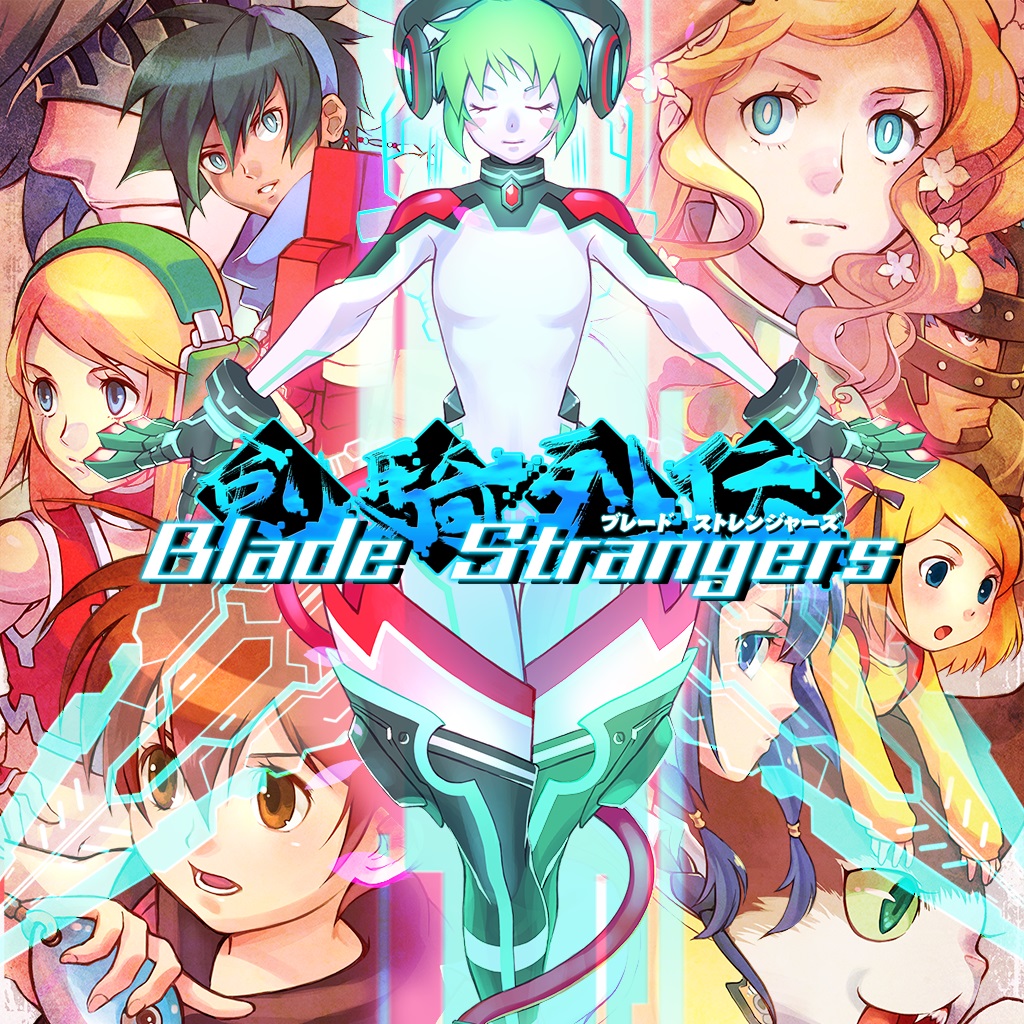 STORY: A malevolent force known only as Lina is devouring data from a vast, interdimensional network of servers overseen by sentient computers called "motes." In desperation, the motes summon heroes from a variety of parallel game worlds to face off against each other in one-on-one combat. The tournament victor has the potential to be awakened as the Blade Stranger—the savior who can vanquish Lina and protect the motes from further harm!



PREVIEW: The developers at Studio Saizensen are designing Blade Strangers to be a "hardcore old-school" fighting game. The 4-button control scheme is streamlined to make it easy for beginners to get into the game, however... intricate combos, counters and specials are designed to appeal to tournament-caliber players, offering "plenty of opportunities for frame counting, chain construction and hit-box science".

Similar to Arc System Works' Guilty Gear Xrd series, the game uses 3D character models and stages which are shaded and colored to resemble 2D sprites. The "proprietary development system" gives the game its anime-esk visual charm, transforming the 3D character models and animation into 2D sprite-work.



The roster includes characters from previous Studio Saizensen games such as Code of Princess and Umihara Kawase, joining characters from Nicalis games like Cave Story and other surprise entrants. Each character has 3 alternate color settings (so far) along with their own familiar "home" stage. The game will also feature online mode with "minimum input lag" one of the main concerns of the devs. Studio Saizensen also stated they plan to support the game post-launch.

TFG's affiliate Play-Asia.com currently has Blade Strangers release date set for "March 2018" and priced at $39.99. We'll keep you updated once the release date is finalized. Until then, you can now pre-order the game over at Play-Asia.

Page Updated:
May 17th, 2018
Developer(s):
Studio Saizensen
Publisher(s):
Nicalis
Platform(s):
PS4, Xbox One, Switch, PC
Release Date(s):
Summer 2018
Characters:
Solange, Master T. Drakkhen, Curly, Kawase Umehara, Emiko, Ali, Liongate, Helen, Noko Yokoyama, Lina, Quote, Gunvolt, Isaac, Shovel Knight
Featured Video:
Related Games:
Guilty Gear Xrd REV2, Under Night In-Birth: EXE Late[st], Yatagarasu, Chaos Code, Street Fighter 5, Marvel VS Capcom: Infinite, BlazBlue: Central Fiction, BlazBlue Cross Tag Battle, Dragon Ball FighterZ, Fighting EX Layer, SNK Heroines: Tag Team Frenzy, Soul Calibur 6

Gameplay Engine
Story / Theme
Overall Graphics
Animation
Music / Sound Effects
Innovation
Art Direction
Customization
Options / Extras
Intro / Presentation
Replayability / Fun
"Ouch" Factor
Characters

BOTTOM LINE

First Impression:

Although I never got around to playing Code of Princess on 3DS (yet), the game's artwork quickly caught by eye since it was drawn by legendary Capcom artist, Kinu Nishimura. It's cool seeing some of those character designs now making it to their own fighting game. I have played Cave Story though.

So far, Blade Strangers has a charismatic, catchy art style and some pretty interesting character designs. The gameplay currently seems a bit "slow" for a fighting game in this era... but the game's traditional 2D mechanics and charming characters might win some fans over. I definitely look forward to trying it out when it drops. ~TFG Webmaster