The Rumble Fish 2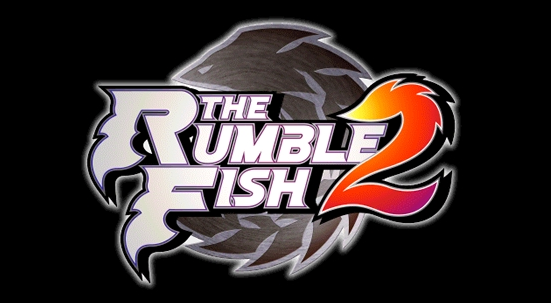 STORY: The PROBE-NEXUS Corporation. It is a big name conglomerate that is not unheard of in advanced countries. PROBE-NEXUS has had substantial economic influence after the reconstruction of a devastated country. But within the corporation, there is a change needed after the first generation of PROBE-NEXUS' initial creation has passed.

Vlad, the founder of the corporation and its chairman, announced his abrupt retirement for unclear reasons. Rumors passed through the population that he sponsored an underground fighting tournament known as the Fight for Survival, or F.F.S. for short., and they speculated this as the reason for his retirement. Even so, the F.F.S., now in its sixth incarnation, would continue to rage on. Who would be behind the sponsorship this time?



ABOUT: The sequel to The Rumble Fish brings back the entire roster from the first game and introduces several new characters to the roster, including: Bazoo, Sheryl, Mito, Lud, and Beatrice. The core gameplay system from the first game is kept in place, but there are some significant changes.





The Offense and Defense gauges have been divided into three sections each, allowing for more usage of Offensive and Defensive Arts, as well as techniques tied to each gauge. An addition to the system is the Boost Dive, which puts each character into a powered-up state according to their style. All returning characters offer some new moves, and some commands have changed.




Page Updated:
January 16th, 2022
Developer(s):
Dimps
Publisher(s):
Sammy
Platform(s):
Arcade
Artwork By:
Yukinari
Release Date(s):
March 2005 Arcade
Characters:
Zen, Garnet, Aran, Boyd, Viren, Orville, Typhon, Kaya, Hikari, Greed, Sheryl, Hazama, Bazoo, Mito, Lud, Beatrice

Featured Video:

Related Games:
The Rumble Fish, Guilty Gear X, Blazblue, The King of Fighters: Neowave, Art of Fighting 3, Street Fighter Alpha 3, Capcom Fighting Evolution, Samurai Shodown 5, Samurai Shodown 6, Guilty Gear Isuka, Legend of Raven, Xuan Dou Zhi Wang, Tekken 5

Gameplay Engine
Story / Theme
Overall Graphics
Animation
Music / Sound Effects
Innovation
Art Direction
Customization
Options / Extras
Intro / Presentation
Replayability / Fun
"Ouch" Factor
Characters

BOTTOM LINE

Final Words:

I enjoyed the original Rumble Fish... and I'm glad a sequel actually happened, considering how the first game didn't get a widespread release. However, the sequel was arcade only - making it even more difficult to play than the first game.

The newcomers of Rumble Fish 2 definitely add to the colorful original roster, and are equally if not more interesting than the original cast in terms of looks and movesets. The updated art style of the sequel, new backgrounds, and new moves make for an even better presentation and feel over the original game.

Here's an idea: How about somebody releases a compilation pack containing The Rumble Fish and The Rumble Fish 2 for current-gen systems? More fighting game fans should be able to experience The Rumble Fish series.
~TFG Webmaster | @FIGHTERS_GEN