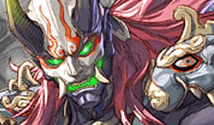 Today, Bandai Namco released the English version of their Soul Calibur VI Features / Game Modes trailer. It's very similar to the Japan version version of the trailer, showing a preview of the single-player and multi-player modes available in the game at launch, including: Soul Chronicle, Libra of Soul, Character Creation, Museum, and Online Battle. Sit back and enjoy the full 4-minute trailer, below!


I don't normally do this... but If you check the comments section of this video, you may find a certain "top comment" made by yours truly, along with a reply from Bandai Namco Europe.

(No, I'm not bragging... it was just a cool interaction and a witty reply worth seeing.) I should also mention I got retweeted by SoulCalibur VI / TEKKEN 7 producer Motohiro Okubo today on Twitter. (Okay, I might be bragging at this point. jk.) Good times on social media.

(By the way, if you follow TFG on Twitter, thank you for all the retweets and likes... as always.)

SoulCalibur VI match videos & streams coming soon to FightersGeneration.com. Also expect a full TFG review soon! ~TFG Webmaster