POSTED: Saturday, September 22nd, 2018 (Sept. 29th, 2018)

Soul Calibur VI Online Network Test on PS4 / XB1 Takes Place Sept. 28th, 2018, Controls Guide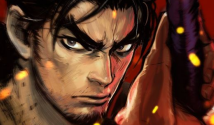 If you enjoy fighting games on your PlayStation 4 or Xbox One, get ready to try out Soul Calibur VI online next weekend! Bandai Namco announced a Soul Calibur VI network test / beta which takes place Sept. 28th (8am PST) and runs until Sept. 30th (8pm PST). Even better, it's free and open to all PS4 and XB1 users. To play, just download the SC6 network test on PSN or XBL on Sept. 27th and login on Sept. 28th to test out Ranked Match with other players. The network test will have 15 characters and 9 stages available.

[UPDATE #1] Below is the "Network Test Edition" controls guide which walks through game controls, the basics of combat, the Reversal Edge mechanic, and basics of special moves. Make the most out of the Soul Calibur VI beta and do your homework!


[UPDATE #2] And here's a very useful link with movelists for all characters in the Soul Calibur VI beta from Primagames.com.

Stay right here on FightersGeneration.com, your best source for Soul Calibur 6 news and future content!

Sources: Bandai Namco, Primagames
Related News: (9-21-2018): SC6 - TGS '18 Gameplay w/Azwel, Astaroth, Lizard Man, etc.,
(8-18-2018): SC6 Raphael Sorel Reveal Trailer, Artwork, Screens & Bio,
(9-12-2018): SC6 Cervantes Trailer, Artwork, Bio & Screenshots,
(9-12-2018): Soul Calibur VI Game Modes Introduction Trailer,
(9-5-2018): SC6 Could Be The Final Soul Calibur, Unless The Game Sells Well,
(8-25-2018): SC6 Azwel Reveal Trailer, Bio, Screenshots & Artwork,
(8-21-2018): SC6 Tira Reveal Trailer / Libra of Soul Trailer,
(8-5-2018): Astaroth & Seong Mi-Na Announced for SC6
Related TFG Links: Soul Calibur VI

Visit SHOP TFG to check out
awesome and rare fighting
game items for sale on FightersGeneration.com!

*NEW ITEMS ADDED*
SEPT. 16th, 2018!

✔ FOLLOW FIGHTERSGEN ON:





.