POSTED: Sunday, December 8th, 2019 (Dec. 14th, 2019)

TEKKEN 7 Leroy Smith, Ganryu & New Character Fahkumram Revealed, Update Coming Dec. 10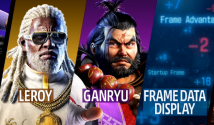 Preceding the TEKKEN 7 top 8 at the TEKKEN World Tour '19, producer Michael Murray and Katsuhiro Harada took the stage in Bangkok Thailand - and in traditional fashion, hyped up the crowd with some hot TEKKEN 7 announcements and trailers. For starters, watch Leroy Smith's badass Wing Chun in his full gameplay reveal trailer below. (Spoiler Alert?) Ganryu is back and also got his own trailer! Leroy Smith, Ganryu, and DLC13 Frame Data Display will all be available next Tuesday, December 10th, 2019.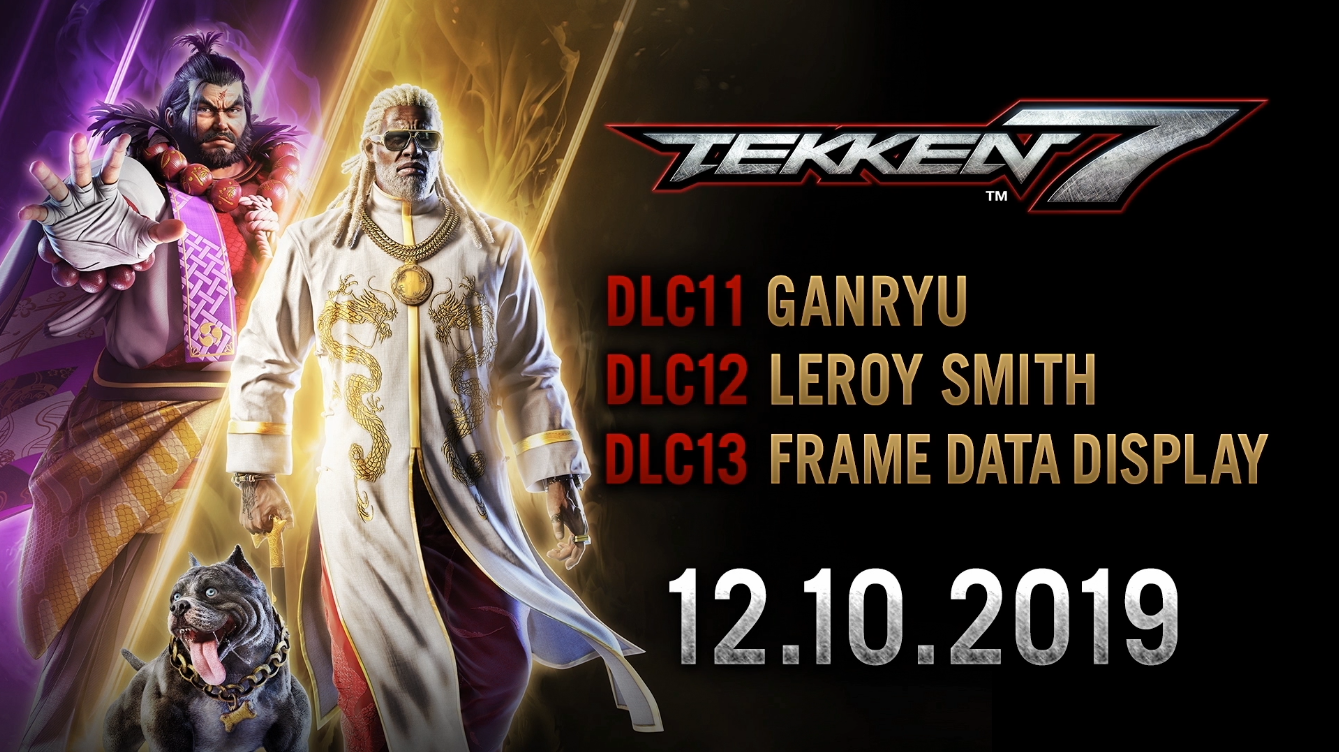 Excited yet? Harada-san and company weren't done with the announcements just yet... Brand new character Fuhkamram was also revealed on the TWT '19 stage. This powerhouse Muay Thai fighter and the new Thailand stage will enter TEKKEN 7 in Spring 2020. Check out Fukamram's full reveal trailer below!


CHARACTER RENDER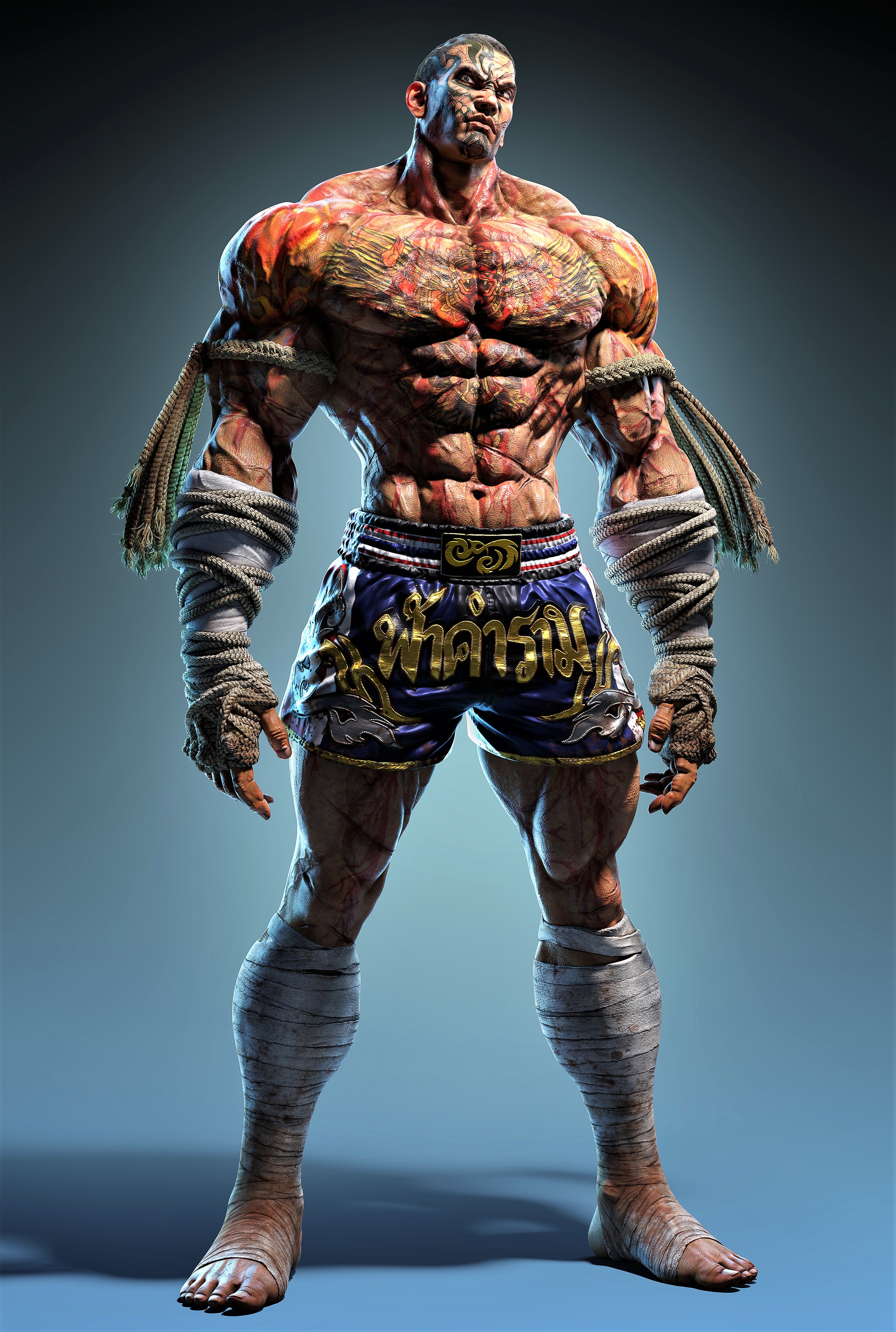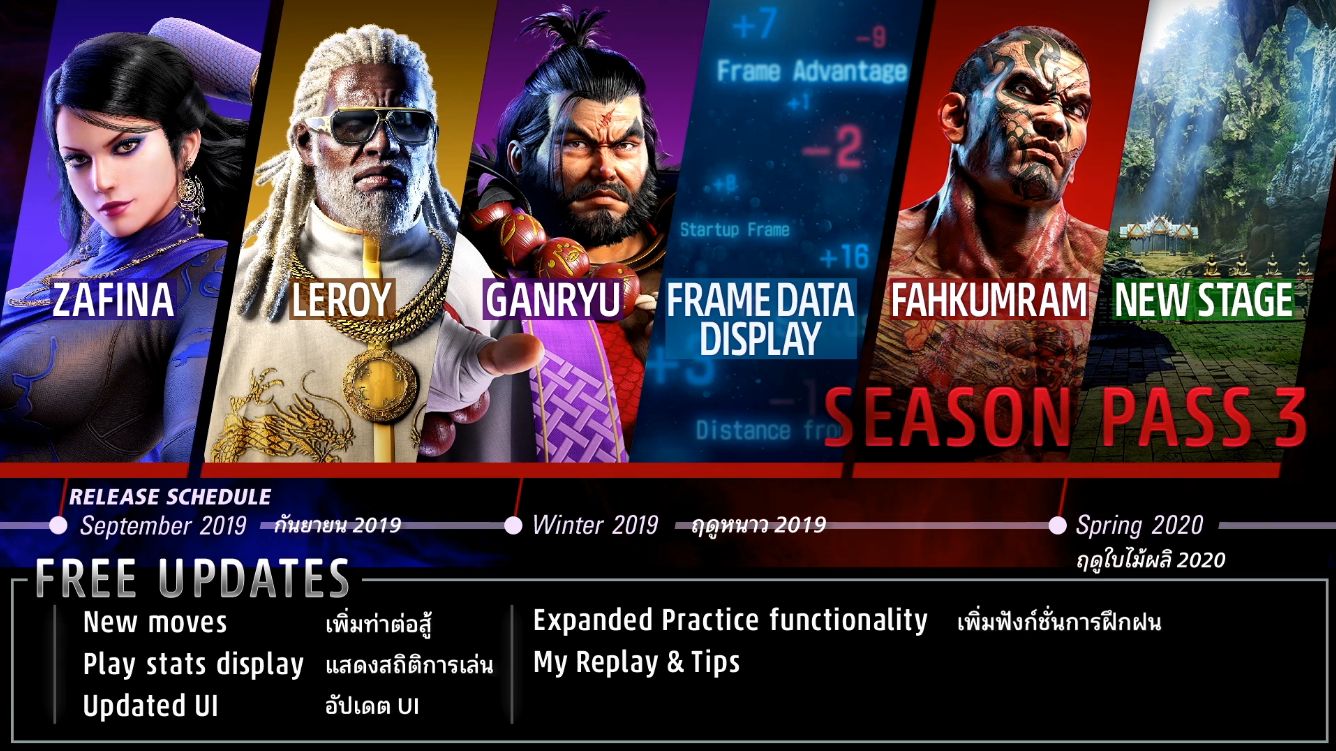 Last but not least, the TEKKEN World Tour 2020 has been officially announced...
TEKKEN 7 will continue its reign in the competitive fighting genre next year!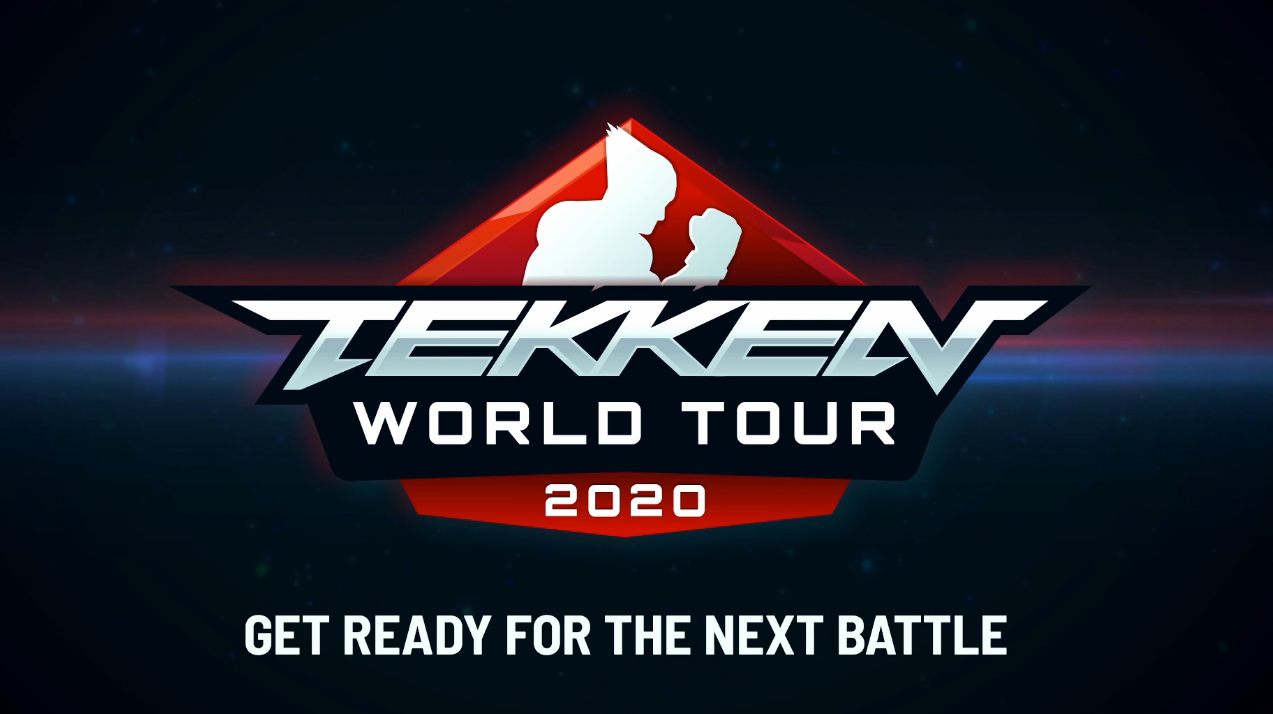 Stay right here on Fighters Generation for upcoming TEKKEN 7 announcements!

Source: TEKKEN (Twitter)
Related News: (12-9-2019): New TEKKEN 7 Illustrations of Leroy Smith, Ganryu & Zafina,
(12-7-2019): TWT 2019 Finals Trophy, Devil Jin Pure Arts Statue,
(12-2-2019): TWT 2019 Finals Has $250k Prize Pool, Dec. Balance Update,
(12-2-1019): KOF x TEKKEN Crossover Now Live in KOF: All Star,
(11-15-2019): KOF: All Star x TEKKEN 7 Character Gameplay Trailers,
(11-11-2019): The King of Fighters: All Star x TEKKEN 7 Official Artwork,
(10-27-2019): TEKKEN 7 Winter Update Includes In-Game Frame Data + New Features
Related TFG Links: TEKKEN 7, Leroy Smith, Ganryu, Fahkumram

Visit SHOP TFG to check out
awesome and rare fighting
game items for sale on FightersGeneration.com!

*NEW ITEMS ADDED*
AUG. 12th, 2019!

✔ FOLLOW FIGHTERSGEN ON: