The King of Fighters: Maximum Impact Regulation A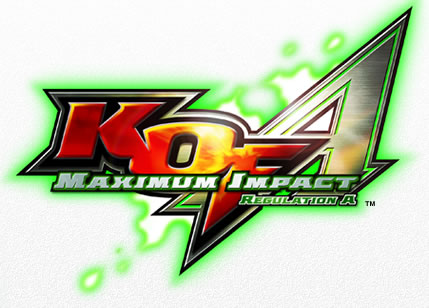 STORY: Many contended that the illegal fighting tournament in Southtown was sponsored by the gangland syndicate "Mephistopheles" to achieve the annihilation of their rivals and procure some operating capital. After its "King," Duke, suffered defeat at the hands of Alba Meira in the finals, he and his organization vanished from Southtown. Meanwhile, the media, firmly under Duke's control, released a fusillade of sensational exposes based on information from confidential sources regarding their former oppressors. In spite of this new torrent of "information," almost no one knew that an even larger entity had been pulling Mephistopheles' puppet strings.


The truth behind the Addes organization name was only known throughout the dark recesses of the underworld. No one really had an inkling as to what this organization truly entailed. Now, another of Addes was to reveal a new battle royale. Invitations in white envelopes were sent to the world's mightiest, who will find the call to the battle by Addes irresistible. As stated in Alba Meira's private novel by Akihiko Ureshino on the official KOF Maximum Impact 2 site (which serves as an official follow up to the story of KOF Maximum Impact 2) Alba was in fact the one who defeated Jivatma and Luise. Soiree was kidnapped as a result of that and Alba has not seen him since then.

REVIEW: King of Fighters: Maximum Impact Regulation A is an update to Maximum Impact 2, featuring new characters, and tuned gameplay. It was released for the Taito Type-X2 arcade system in July 2007 and was the only arcade release in the entire Maximum Impact series. It was ported to Playstation 2 only in Japan.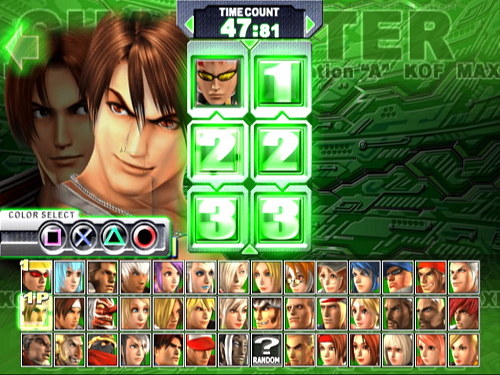 KOF: Maximum Impact Regulation A character select screen.


KOF veterans Ash Crimson and Blue Mary join the line-up, and overall add some much appreciated personality to the game. They are accompanied by Mizoguchi from Fighters History and a newcomer, Xiao Lon. In addition, the overpowered (and lame) Armor Ralf was also removed from the roster... THANK YOU SNK! Besides the four new characters, the main difference of Regulation A over its predecessor is the return of KOF's classic 3-on-3 gameplay. Story Mode, Challenge Mode, and several stages from Maximum Impact 2 were also removed.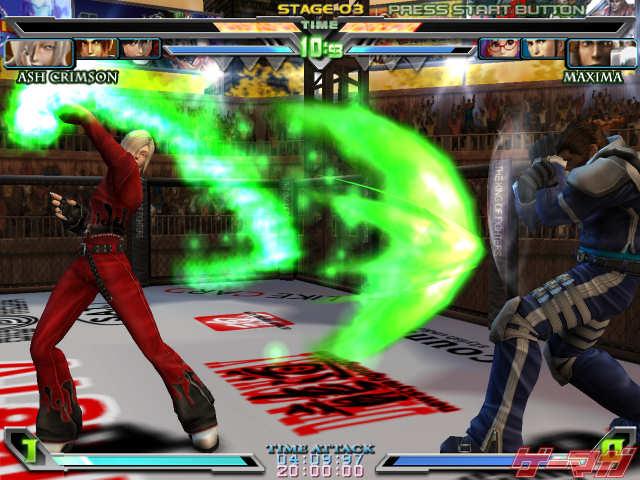 Ash Crimson tries his hand at this 3D stuff.
Page Updated:
January 15th, 2022
Developer(s):
SNK Playmore
Publisher(s):
SNK Playmore
Platform(s):
Arcade, PlayStation 2
Release Date(s):
July 26th, 2007
Characters:
Ash Crimson, Blue Mary, Alba, Lien, Soiree, Nagase, Luise Meyrink, Chae Lim, Mignon, Kyo, Iori, Terry, Ryo, Ralf, Clark, Yuri, Athena, K', Kim, Mai, Maxima, Rock, Leona, Seth, Billy Kane, B. Jenet, Duke, Wild Wolf, Nightmare Geese, Ninon, Richard Meyer, Hyena, Lily Kane, Mr. Karate, Jivatma, Classic Kyo, Hattori Hanzo, Fio, Mizoguchi, Xiao Lon

Featured Video:

Related Games:
KOF: Maximum Impact, KOF: Maximum Impact MANIAX, KOF: Maximum Impact 2, KOF '94, KOF '94: Re-bout, KOF '95, KOF '96, KOF '97, KOF '98, KOF '98 Ultimate Match, KOF '99, KOF 2000, KOF 2001, KOF 2002, KOF 2002 Unlimited Match, KOF 2003, KOF XI, KOF XII, KOF XIII, KOF XIV, KOF XV, KOF EX Neo Blood, KOF EX2 Howling Blood, KOF R1, KOF R2, KOF Collection: Orochi Saga, Fighters History, Street Fighter EX, Fatal Fury: Wild Ambition, Final Fight: Revenge, Kenichi

Gameplay Engine
Story / Theme
Overall Graphics
Animation
Music / Sound Effects
Innovation
Art Direction
Customization
Options / Extras
Intro / Presentation
Replayability / Fun
"Ouch" Factor
Characters

BOTTOM LINE

Final Words:

While I played and reviewed both prequels, I never got the chance to play Regulation A... firstly because the game didn't release in North America and I don't have a modded PS2. I actually did see the game in an arcade when I visited Hong Kong in 2010, but I had better things to do than play this game while in Hong Kong. lol.

To its credit, Regulation A (weird name and all) actually introduced some pretty exciting new characters to the roster. It was cool seeing Blue Mary and Ash Crimson finally appear in a 3D fighting game. Not to mention, the obscure appearance by Mizoguchi from Fighters History.
~TFG Webmaster | @Fighters_Gen