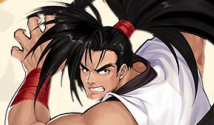 SNK is collaborating with Nissin Noodles (famous for their CUP NOODLES brand instant ramen), to bring you collector's instant ramen noodle cups featuring Samurai Shodown's Haohmaru, Ukyo Tachibana, and Nakoruru. The collaboration was announced with a slick animated video ad featuring Haohmaru and Ukyo battling it out over a tasty bowl of ramen. After watching the cool video ad (below), scroll down to check out some promotional artwork for the collaboration and take a look at the actual collector's cups!



Below is the Promotional Artwork for the Samurai Shodown x Nissin collaboration which features Haohmaru, Ukyo Tachibana and Nakoruru.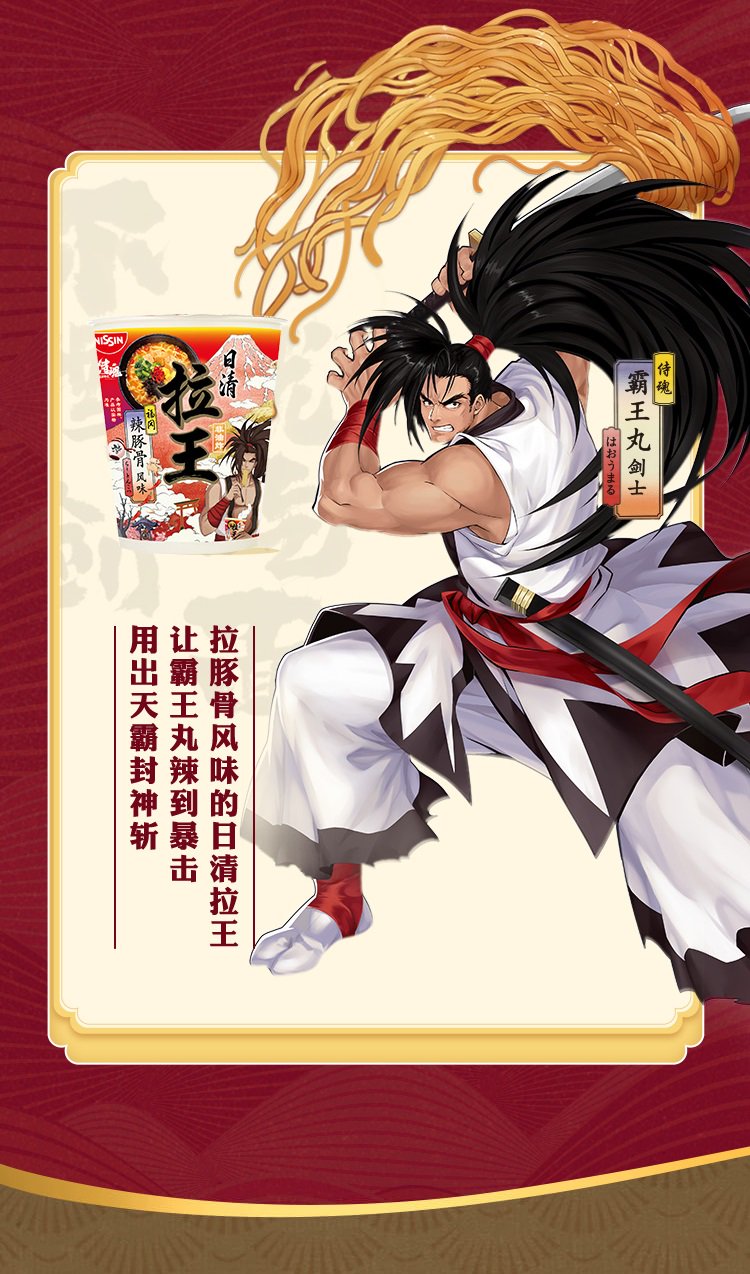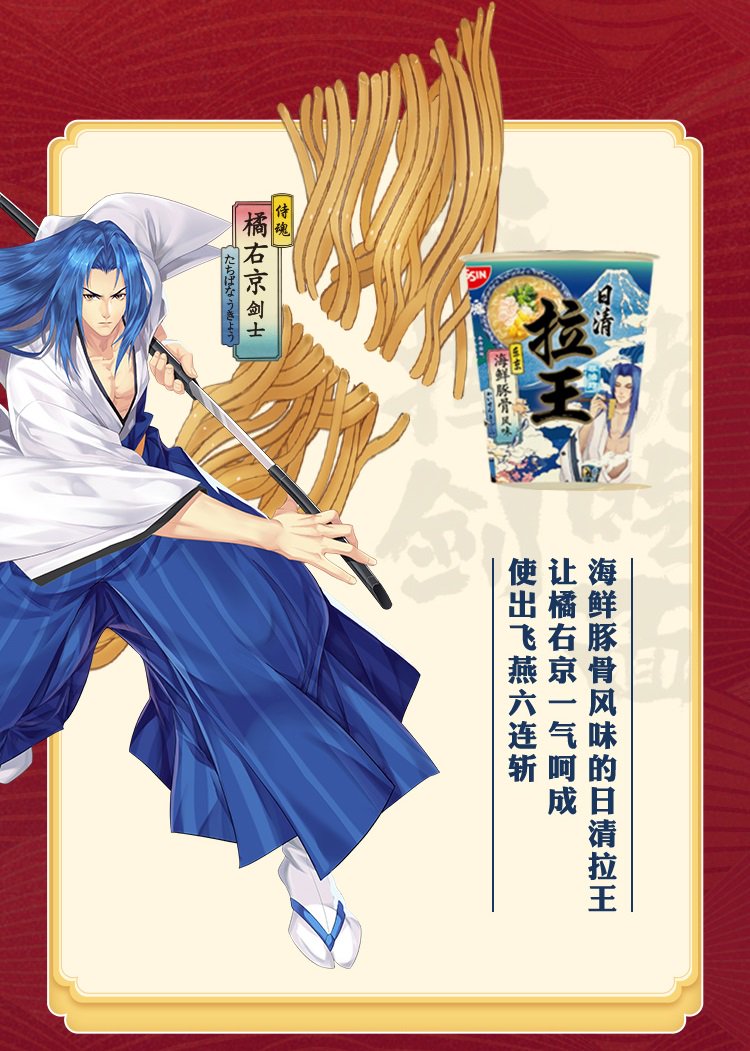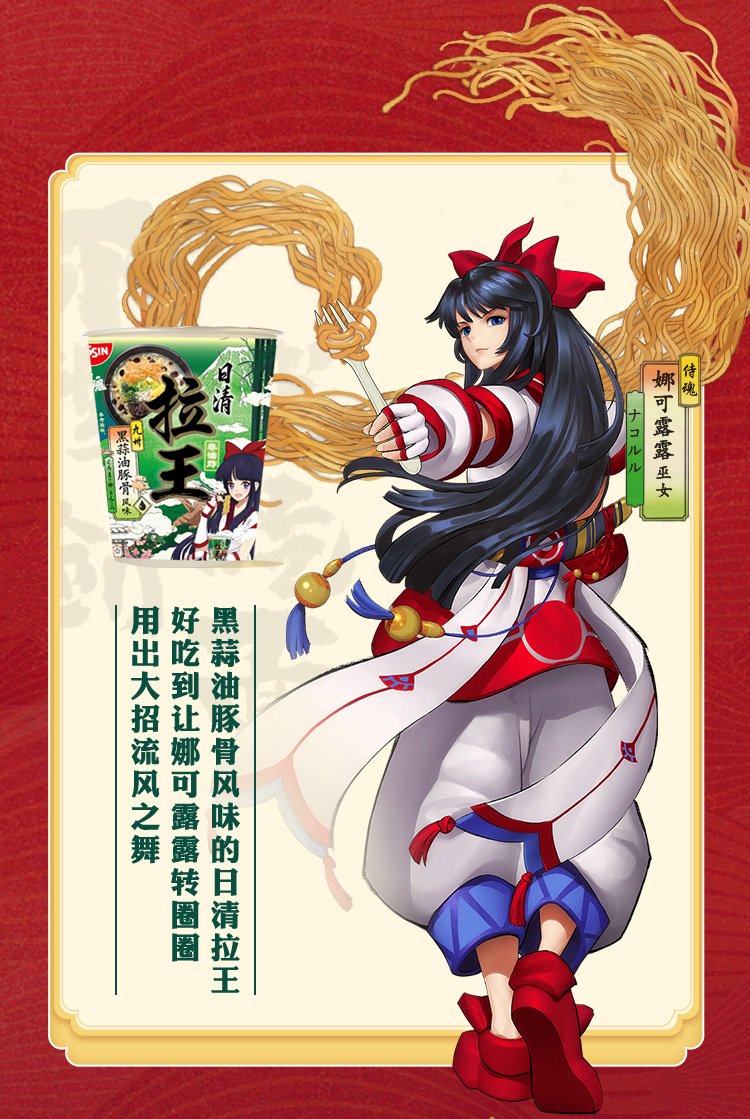 And here are some screengrabs of the collector's cups (below). Currently, we have no details on when and where these can be purchased... but we'll keep you updated once we know more!


Stay right here on FightersGeneration.com for full coverage of Samurai Shodown.