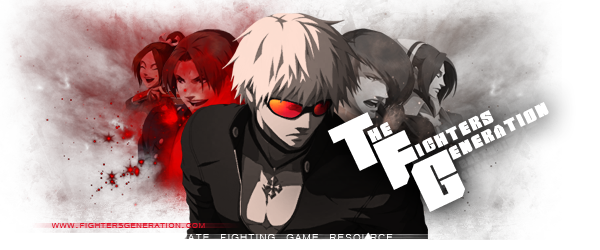 WELCOME TO THE FIGHTERS GENERATION...
THE FIGHTING GAME SITE.



So... you do play fighting games, right?
We live for fighting games... some of us for our entire lives.
Are 'Fighters' among your favorite genres of gaming?
Now we're talkin'... you've come to the right place.

Are you known for "taking names" in a fighting game... or two?
The real question is... in how many different games?





"Fighting" and "Art" are one in the same.
One must study both to become a true master.
Are you a martial artist? ...or inspired by real life martial arts?
The fighting spirit is alive and well here. Tradition, Honor & Ass-Kicking.
Do you respect the beauty and diversity of authentic martial arts styles?
Our favorite personas of fighting games represent our passion.





Do you appreciate the "Artistic Side" of fighting games?
Give that "pro gamer talk" a rest once in a while. It's more than counting frames.
In search of the best fighting game artwork and/or animations?
Add TFG to your Favorites / Bookmarks! You'll thank me later.
Are you an artist, admirer of fighting game lore, or cosplayer?
You'll find what you're looking for here on TFG... and then some.





Are you new to fighting games and eager to learn more?
It's a long journey to greatness... TFG is a great place to begin.
Are you interested in specific fighting games or characters?
TFG has you covered. Every true fighting game and fighting game character is here.
If you are a true fighting game enthusiast...
WELCOME HOME.





The Fighters Generation is a graphics intensive site...
Best viewed in 1440 x 900 (widescreen) or higher, with a speedy PC.
Best browsed with Samsung Internet, Apple Safari and Mozilla Firefox.
Also compatible with most smartphones & mobile devices. (TFG Mobile)
Be sure to have the following fonts installed to properly view pages on TFG:
Calibri, Century Gothic, Courier New & Vernada.


TFG WEBMASTER / FIGHTERSGENERATION.COM

Allow me to introduce myself... I'm Frank, the creator and webmaster of The Fighters Generation. This website has certainly come a long way since the year 1999/2000, when I began building it from scratch. It has taken 1000's upon 1000's of man-hours to create and maintain TFG over the past 2 decades... but it's been a true "labor of love". In case you don't know, I write the news articles, the reviews, update Characters & Games profiles, and run TFG's social media. For business inquiries, email me here.


Devil Modo. 2016.

With the man, Lord Harada. CEO 2017.

Vancouver, Canada.
April 2018.

Friends for over 10 years. FYagami, JET3000, Shelly Fox. August 2017.

Typical Art Session + Boba Tea. July 2017.

The "art of fighting" was embedded in my blood at a very young age. Growing up with these amazing characters and games has inspired me immeasurably throughout my life. I'm sure my timeless infatuation with fighting games, martial arts, and artwork is made very clear through my years of dedication to TFG. That said, I want to thank everyone who shares this passion and has supported this website all these years (especially the awesome contributors who help make this site awesome). Whether you've sent in news, images, information, donations, created cool TFG banners, or simply visit TFG on a daily/weekly basis, know that I couldn't have kept it going this long without you. Even though I am the lone webmaster around here, I don't usually refer to TFG as "my website". Just to be clear: TFG was created for all fans and players of fighting games, and to ensure that fighting games are always respected as "more than just video games"... and thus, will never die. As your humble host and webmaster, I will continue to make TFG awesome for the fighting game community and for many years to come. Thank you all.

| | | | | |
| --- | --- | --- | --- | --- |
| Wedding 2018. | Grandmasters Celebration 2018. | With the real life waifu. Jan 2018. | Best friends for nearly 2 decades. | My day job for the past 20 years. |

Still reading? Okay. I'll tell you a bit more. I'm an introverted person in real life, but since you've come all the way here, I'll try to make your time worthwhile and tell you a little bit more about myself and my unique relationship with fighting games and martial arts. I'll start from the very beginning, because I've been playing video games ever since I could walk. I began confidently using a computer in 1986, when I was 3 years old. I religiously enjoyed many old school 80's classics at home, all thanks to the fact that my father was a hardcore "PC guy" back in the day. The first "fighting games" I fell in love with were Commodore & Amiga versions of International Karate & Yie Ar Kung Fu (and Barbarian if you want to count that one). My father also began martial arts during his teenage years in the 70's, which definitely contributed to my growing interest in martial arts as an 80's kid.


Me (8 years old) with Mom, playin' Street Fighter 2: CE. 1992.

On that Commodore 128 (in C64 mode).

Vegas 2014.


Hong Kong. 2010.

Vegas. Nov 2016.


Bruce Lee's Grave. Seattle. April 2018.

My love for arcades will never die. Found one in Seattle 2018.

TTT2 Arcade. 2017.
Chitown Fair NYC.

The Legendary
Chinatown Fair NYC.
March 2017.

NY Chinatown. 2017

Vegas Forum Shops. 2017.

To continue on this fun little nostalgia trip... one of my #1 hobbies as a kid was spending time at the thriving arcades of the late 80's / early 90's. I would ask my parents to drive me to a local mall, just so I could camp out at an arcade for a few hours (and maybe check out that food court too). I've always loved food too, but that's another topic. While my parents walked the mall, I would ecstatically spend hours at particular arcade machines (and most of the time they were fighting games). This was an every-weekend kind of thing. I was usually friends with the arcade managers, or they at least knew me. I do miss the smell of mall arcades... it's a one-of-a-kind smell. It was inside those dark yet cozy arcades where I fell deeply in love with iconic games such as: Street Fighter 1, Street Fighter 2, Final Fight, Samurai Shodown, Mortal Kombat, Virtua Fighter, Tekken, Killer Instinct, and countless others. Since I began this obsession at the age of 5 or 6... for a few years I actually had to stand on an upturned milk crate to properly reach the controls (and manage to see the screen effectively). That's why it was helpful to be friends with the arcade managers, they knew what I needed. It was a proud day for me when I was finally tall enough to stand at an arcade cabinet and play until my legs were tired. Good times.

Since pretty much all I did when I was a kid was draw, eat, and play video games, I actually brought solid competition to the arcade. And I was proud of it. I didn't mess around... I was given a certain number of quarters and had to make those quarters last y'know! Also, I damn sure wasn't about to leave the arcade and have to somehow chase my parents down for more quarters (it's not like cell phones existed back then). Young players of today will never know the struggle. Anyway... at my local arcade(s), I become known to rack up some impressive win streaks for a punk kid, and found certain joy in sending dudes three-times-my-size back to the token machine. Years later, I saw kids younger than me, just as passionate about fighting games, doing the very same thing. Seeing this continuously happen over the years is nothing but inspiration for me to keep continue doing what I love.



San Francisco
Nov. 2017.

NYC. March 2017.

Aria Las Vegas.
Nov 2016.

Frank, Jet & Bruce Lee (wax statue). Hong Kong 2010.

TEKKEN 7 Collectors Edition. 2017. >:}

With my original TKD instructor. Known him over 20 years.

Fighting stance with Harada-san. 2011.

Luxor Vegas. 2014.

Chillin' at my house (jk). 2012.

Ron, Shelly & Frank. Serious/sexy pic. 2009.

Some folk might think this "video game obsession" was an unhealthy habit... Well, I also started Karate at the age of 7... which soon became another lifelong passion of mine. (Plus, I had to be able to defend myself just in case some teenage bloke decided to pick a fight with me after I whooped 'em in SF2.) Sometimes, my dad would silently watch from a distance while I played fighting games at the arcades. He told me he was concerned a few times when he began to notice some of these older, much taller kids getting legit pissed off after I sent them back to the token machine for the 5th time. Man, the 80's and 90's were so GREAT. Losers didn't get get to complain on Twitter, Facebook and YouTube, they just had to pay more money or go home. Those were the days.

Throughout my early gaming career, fighting games were obviously a staple... but became more than just "games I liked to play". Fighting games made me think. They taught me things. Fighting games were never "one defined experience" like you'd get from an RPG or Action/Adventure game. I learned early on that your enjoyment and fulfillment of playing a fighting game is indubitably up to YOU. In a quality fighting game, your skill is what makes the game either fun... or not fun. Fighting games only got better and better as time went on, and this was in large part due to the deep competitive nature, their ever-increasing level of complexity, and also their popularity among the first generation of fighting game players. Like many others, I never really took a break from playing (in rebellion to what those silly game manuals used to say). Clearly, I'm very proud to be among the "original generation" of fighting game players from the glory days. Even now in my 30's... my soul still burns, and I'll never quit playing the games I love for any reason. As you can see from the photos, I also have other passions in life such as traveling, good food, and spending time with my amazing wife. Thanks for reading. There's more.



One of the most beautiful places I've ever been to.

San Francisco. Palace of Fine Arts.
November 2017.

Mojave Desert. 2016.

Vegas Mirage 2016. Her eyes are crazy.

Ramsay Steak. 5 star steak. 2016.

I am The King of Iron Fist... Doriya! 2016.

Vegas. Nov 2016.
Say YA to Ramen-ya.

Best Vegas boba tea spot. 2017.

Long Island NY.
Oct 2017.

Long Island, NY.
Jan. 2017.

A LOOK BACK AT THE HISTORY...

When I created this website nearly 20 years ago, I soon realized that I wasn't the only person with a deep passion for fighting games... it's more than a hobby, more than entertainment, and a lot more than "just a game". It's something hard to describe really. Gamers who were frequent to arcades in the early 90's, where the rise of the fighting genre began in arcades around the world, are the original generation of fighting game players. Those of us in The Fighters Generation will never forget the days when kids and adults filled the arcades, the better of us hovering around the hottest fighting game waiting to test out the competition (and the best of us racking up those crowd-pleasing win streaks). ;) No other gaming genre brought that type of crowd or made that kind of impact back then. It was a phenomenon, worldwide. Fighting games were also responsible for breathing new life into the struggling arcades of the early-mid 90's, and certainly helped in keeping the arcade scene alive for many years to come. Even though arcades have sadly diminished over the years (especially here in the USA), the fighting genre is still very much alive and kicking today, thanks to the loyal fans around the world, the timeless games & characters we know and love, and the dedicated creators and companies behind them. Thanks to our passion... fighting games have practically become "mainstream" again... (but then again, still aren't really mainstream).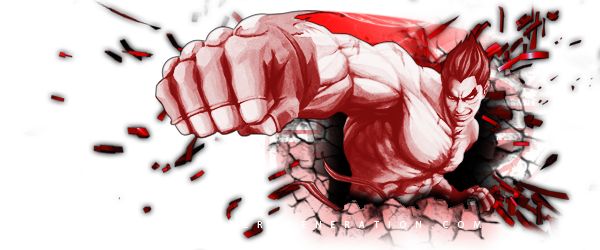 Since the arrival of arcade fighting games in the late 80's / early 90's, the genre always has been a leader and a prominent influence in the now billion dollar video game industry. The character designs and gameplay elements within fighting games have inspired countless other franchises and genres out there, and have also exceeded themselves well beyond video games. (Just look at all the atrociously bad movies Hollywood tried to cash in on, and don't forget about the dummies who blamed violent behavior on games like Mortal Kombat back in the 90's.) There's no doubt that fighting games made a momentous dent in video game history, and history has repeated itself time and time again. Regardless what country you're from or what language you speak, FightersGeneration.com is your #1 resource to reminisce and reflect on the history & evolution of fighting games, as well as keep up to date with what's HOT in the genre!


First and foremost, The Fighters Generation embraces the ARTISTIC side of fighting games. As a casual pencil artist since I was a child, I've always been inspired by "interesting "character designs. If you're well-acquainted with the top fighting game franchises, there's no doubt you respect something about the artwork & visual designs of many of the characters. Not only their visual appearances, but their storylines and movesets can be inspiring in a variety of ways. Let's face it, not everyone can appreciate what "good" art is these days. Contrary to what some might think, many fighting games can easily be considered "works of art"... not only due to the intricate game designs themselves (and some of their brilliant soundtracks), but due to the countless 2D artworks, 3D renders, and animations that were created from scratch by amazingly talented, legendary artists. On that note, the true credit behind TFG's visual content goes to the master artists who are responsible for some of the most inspiring and skillful video game art of all time... Just to name a few: Bengus, Akiman, Shinkiro, Edayan, Takuji Kawano, Kinu Nishimura, Daigo Ikeno, Falcoon, Nona, Eiji Shiroi and Daisuke Ishiwatari. While we're on this subject, I recommend you check out TFG's Artist Profiles feature to learn more about these artists. In case you don't know, the original purpose behind this website was to proudly and respectfully showcase the very underrated, but fan-appreciated artwork of fighting games. If it weren't for the preceding artists, TFG certainly would not be here. And in turn, you may never have become interested in fighting games if it weren't for the aforementioned artists.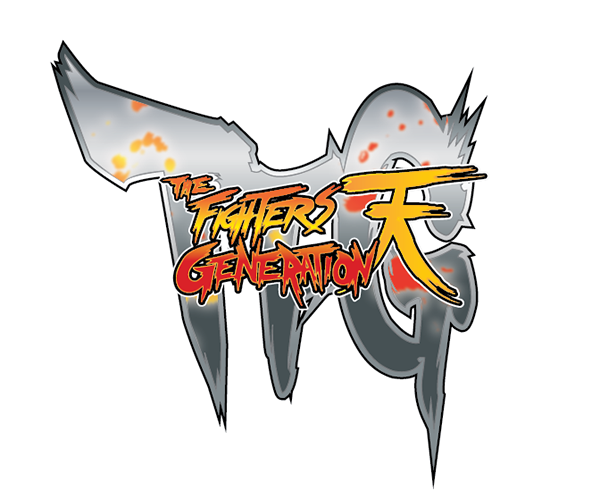 Fighting games would not exist without art. The 2D sprites and animation that started it all in the late 80's / early 90's has evolved dramatically and beautifully throughout the past 3 decades. If for some reason you don't understand how "Fighting Games = Art," The Fighters Generation will educate you. For one, ARTWORK was used a the main tool for "selling" many fighting games, including games like Street Fighter, TEKKEN, Soul Calibur, King of Fighters, and countless others. It is this artwork that first got many players interested in trying out (and eventually buying many times over) these games.

TFG proudly and respectfully hosts a plethora of high quality official (and non-official) fighting game artwork and animated 2D sprites. TFG is the largest archive of its kind, and continues to grow daily. This website has proven to be an excellent tool & reference for professional artists and aspiring artists alike. A primary reason this website came into existence was to inspire those types of people out there who appreciate this style of art & character design. (On that note, one of my best friends is a very talented artist; and I actually met him through playing fighting games at the arcade. Don't miss Jet's gallery here on the site: TFG's Featured Artist).

If you are an artist using FightersGeneration.com for reference... or inspiration... know that I am happy, and even more motivated to make TFG the best it can possibly be. Also, shoutouts to the professional cosplayers who use TFG for reference for their costumes (and poses for their photos)! Clearly, TFG's media galleries appeal to a wide variety of fans, and it's obviously been one of the website's most notable features since its conception. However, TFG certainly doesn't stop at artwork and has evolved into many other avenues. As the TFG webmaster, I'm committed to bringing you the best fighting game news, reviews, and previews... and continuing to update the ever-evolving, world famous TFG character profiles: complete with elaborate bios, storylines, overviews, and the best images for hundreds (upon hundreds) of characters. I also love entertaining the TFG audience via the Fighters Generation YouTube, live streaming on Twitch, and on other social media sites (scroll down further for a full breakdown of TFG's social media network).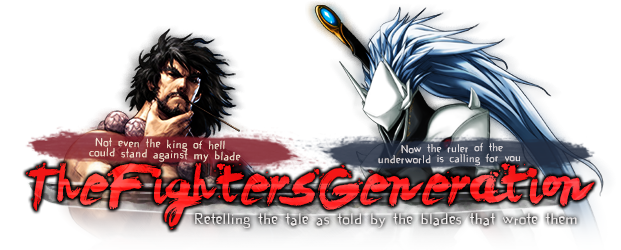 In continuation on the subject of Art... as you may know, many fighting games (such as TEKKEN, Virtua Fighter, Soul Calibur, Samurai Shodown, and even Street Fighter) contain characters whose fighting styles are closely based on real life MARTIAL ARTS. Even some of the more "exaggerated" movements of ultra-powerful or (some would say) "unrealistic" character designs pay direct homage to traditional martial arts styles. Personally being involved in martial arts for well over 20 years (most of my life), the "art of fighting" is in my blood. In fact, I teach traditional martial arts for a living. I'm one of the very lucky people out there who loves his job, and I really couldn't imagine doing anything else. I've been studying the science of fighting my entire life, so fighting games are more "real" to someone like me than most people could imagine. I've also met many other individuals who appreciate both fighting games and martial arts just as much as I do... and it's always inspiring. For martial artists like myself, there's so much to appreciate when it comes to the classic (and new) fighting game characters who proudly display the beauty, tradition, and personality behind countless martial arts styles.


If you happen to be a fellow martial artist who found your way here, WELCOME. (And feel free to introduce yourself.) If you don't already know, you'll soon learn about the countless tributes to martial arts that appear in fighting games. In the long run, TFG itself is a tribute to the beauty, diversity, and timelessness of martial arts. The "spirit" of fighting will always live here. To be frank (I am Frank), if fighting games didn't contain vivid references to authentic martial arts, I probably never would've become as passionate about them in the first place (and this website wouldn't exist). Not only have fighting games become more realistic, more technical, and contain many overtones of real martial arts & martial arts principles, but I believe fighting games are good for your mind. A quality fighting game brings two people together in a unique head-to-head match-up that you really can't find anywhere else (besides actually sparring or being in a real fight of course)!

Just like a real fight, a quality fighting game is the ultimate test of mental concentration; requiring patience, sharp reaction time, precise decisions, prediction of your opponent's mind & movements, creativity, and ultimately pure skill in order to win. The "thinking game" involved in great fighting games (especially Tekken) really does mirror some of the very same elements one will encounter in a real fight. And yes, I do believe being a martial artist of 20+ years gives me some sort of "edge" in playing fighting games, as it would for any practiced fighter. I suppose over two decades of playing nearly every fighting game in existence probably helps too. ;) Also worth mentioning are the many professional fighters and pro-wrestlers out there who love fighting games too. You know who you are... Keep representin'!




In closing, I'd like to mention that I didn't create TFG to make money. I created this website purely out of passion for fighting games and artwork. I've kept it going all these years to ensure that the fighting genre never fades away... and that the art, brilliance and beauty is never overlooked or under-appreciated. If you remember correctly, there was a period of time when fighting games weren't so abundant, and certainly weren't "front page" news. There was a time when many "gamers" out there were saying "2D fighting games are dead."... but TFG never wavered. There was a time when many "gamers" out there were saying "3D fighting games are dead." ... but TFG never wavered (and I laughed). False statements like these only further inspired me to show how amazing fighting games are, and to make TFG the best fighting game website possible. The thousands of dedicated competitive FGC players, tournament organizers, artists, commentators, and supporters also never wavered. Throughout the years, we've all contributed in making the fighting genre the ongoing success that it is today. Let's keep it going.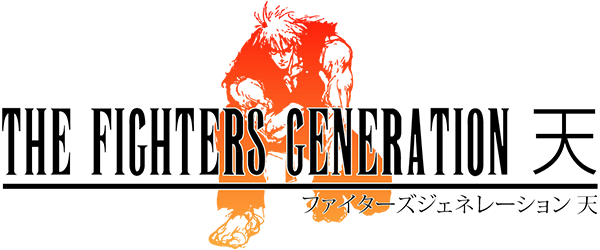 Beginning in 2009, FightersGeneration.com expanded into social media. As the TFG Webmaster, in addition to managing all of the content on this website and writing weekly news articles, I've also put a ton of time and effort into managing all 5 of TFG's social profiles. Over the years, it's been incredibly fun and rewarding interacting daily with fellow FGC members, professional players, game developers, artists, and fellow content creators. If you follow TFG on any of the social media profiles below, THANK YOU!


To get the full TFG experience... Follow TFG on each social media profile below. If not, you'd be missing out on some great daily content, conversations, and "likes" that won't show up unless you follow me. Indeed, these are my personal profiles (and I'm on my phone a lot)... so you'll also get to know a little bit more about me, Frank / Mr. Yagami. I frequently comment, interact via DM, and add commentary to all things posted. I also permanently avoid drama, negativity, and irrelevant posts. Thanks to those in the FGC who make fighting game discussion on social media a fun and positive experience. Below is TFG's official social media network and a description of the unique "focus" behind each profile.

Be a supporter of FIGHTERS GENERATION!

Like what we're doing here? Be a part of TFG and support FightersGeneration.com! Feel free to donate via Streamlabs or through PayPal. Every donation matters to me and makes a difference. Donate while TFG's Twitch stream is live and get a personal thank you from the Webmaster! You can also support the website by periodically clicking on advertisements (disable ad-blocker when possible), watching & clicking ads on TFG YouTube videos, or purchasing items from the TFG Shop. Managing this website for nearly 20 years has been a major time investment and monthly financial expense (especially for one person), so every single donation (no matter how big or small) makes a difference. Thank you for your continued support. Long live fighting games!



Thanks for visiting TFG... Never Stop Fighting.