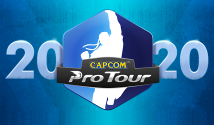 Unfortunately, fear surrounding the coronavirus outbreak has already made a dent on eSports events and all kinds of large public gatherings worldwide. It was only a matter of time before FGC events would see an impact.

Today, Capcom announced on Twitter that 3 Capcom Pro Tour events have been canceled. Sadly, Brussels Challenge 2020, Norcal Regionals 2020 and April Annihilation 2020 have all been removed from the tour. Below is Capcom's official statement regarding the CPT 2020 cancellations via Twitter.

[UPDATE] Shortly after Capcom's statement on Twitter, Brussels Challenge announced that their event for 2020 has been cancelled.

Norcal Regionals has also been officially cancelled.

April Annihilation are still taking place as scheduled (so far).

TWT 2020 event Tokyo Tekken Masters was also postponed.

Stay tuned on FightersGeneration.com for Capcom Pro Tour news.