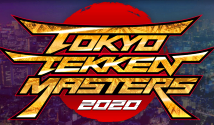 Another FGC event has been impacted by the Coronavirus scare, this time postponing a major stop of the TEKKEN World Tour 2020. Bandai Namco Esports confirmed on Twitter that the Tokyo Tekken Masters tournament (originally planned for April 4th-5th, 2020) has been postponed until a later date due to the Coronavirus scare. "Stay tuned for updates as we continue to monitor the situation closely," said Bandai Namco. Below is the official tweet from Bandai Namco Esports.

In related news, Joey Cuellar offered some good news on Twitter in light of recent events: "There are no plans to cancel or postpone EVO 2020. See you in Vegas!"

*Also... a friendly reminder to WASH YOUR HANDS several times a day to prevent the spread of the virus. Be safe out there.

Stay tuned on Fighters Generation for TEKKEN World Tour 2020 updates.