>
Tuesday, August 22nd, 2017

Marvel VS Capcom: Infinite Jedah, Firebrand, Ghost Rider, Dormammu & Soul Stone Gameplay Trailer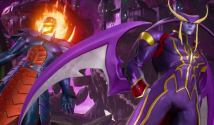 Capcom uploaded a new Marvel VS Capcom: Infinite gameplay trailer this morning, featuring Jedah, Firebrand, Ghost Rider, and Dormammu. The action takes place on the new "Dark Dimension" stage, which is a fuse between Capcom's Makai Kingdom and Marvel's Dark Dimension. In addition to the returning characters showing their moveset updates, the Soul Stone makes its debut in the trailer - which has the ability to revive teammates and/or steal the opponent's life.


Marvel VS Capcom: Infinite releases on PS4, Xbox One and PC on September 19th, 2017. Stay tuned on FightersGeneration.com for continued coverage of MVCI.

Source: Official Capcom UK
Related News: (8-17-2017): MVC Infinite Story Trailer, Firebrand, Dormammu & Ghost Rider Confirmed,
(7-21-2017): SDCC '17 MVC Infinite Trailer Confirms Spider-Man, Haggar, Nemesis, Frank West,
(7-16-2017): EVO '17 Jedah and Gamora Revealed for MVC: Infinite,
(6-13-2017): MVC: Infinite E3 2017 Story/Gameplay Trailer, Demo Now Available,
(4-25-2017): MVC: Infinite Gameplay/Story Trailer, Release Date, Pre-Order Details
Related TFG Links: Marvel VS Capcom: Infinite, Jedah, Firebrand, Ghost Rider, Dormammu

Visit SHOP TFG to check out
awesome and rare fighting
game items for sale on FightersGeneration.com!

*NEW ITEMS ADDED*
AUG 7th, 2017!

✔FOLLOW FIGHTERS GEN ON: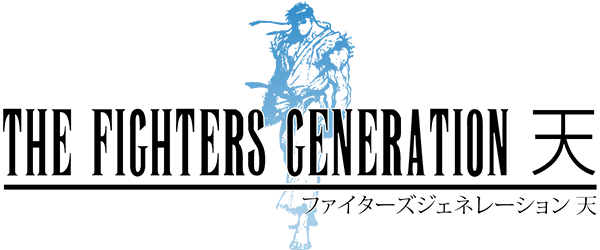 .