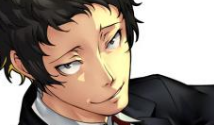 Later this month, BlazBlue Cross Tag Battle will be updated to Verdion 2.0, adding 9 new characters to the roster. Arc System Works posted the latest character gameplay / character intro trailer today, this time for Persona 4 Arena's Tohru Adachi. The new 1-minute trailer covers some of Adachi's moveset and updates. BlazBlue Cross Tag Battle Ver. 2.0 releases November 21st, 2019.


Earlier this week, ASW also posted the BBTag gameplay trailer for Hilda.

Stay tuned on Fighters Generation for BlazBlue Cross Tag Battle news.