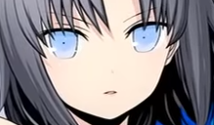 Launching on November 21st, BlazBlue Cross Tag Battle: Special Edition / 2.0 will add 9 playable characters to the 2D crossover's roster. Arc System Works posted a new gameplay trailer for one of the brand new characters coming to BBTAG in 2.0, Yumi from Senran Kagura. In addition to seeing the first gameplay of icy cold Yumi, take a look at over 1 hour of new gameplay featuring Blitztank, Akatsuki, Adachi, Celica, Susanoo, Elizabeth, and others.


Below is the full stream by Arc System Works showing the latest gameplay of the 9 upcoming characters.

Stay tuned on Fighters Generation for full coverage of BlazBlue Cross Tag Battle.