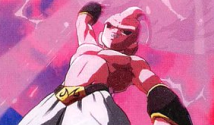 The latest issue of V-Jump confirmed 3 more playable characters for Dragon Ball FighterZ: Kidd Buu, Adult Gohan (also known as Ultimate Gohan), and Gotenks. Each of these characters played an important role in the final story arc for Dragon Ball Z. Along with a scan featuring the first images, V-Jump published some gameplay details for the newcomers as well... Kid Buu will have his "Planet Burst" as his level 3 supermove and has his stretchy arm grapple. Ultimate Gohan will have his Ultimate Kamehameha and can unlock his Mystic form when enough super meter is stocked. The more supers he uses to transform, the more powerful he will be. Lastly, Gotenks has his "Charging Ultra Buu Buu Volleyball" as his level 3 super, and his Super Ghost Kamikaze Attack.

V-Jump also confirmed an in-game shop for Dragon Ball FighterZ, where players can spend "Zeni" (in-game money) on new colors and titles. Furthermore, the game will have an Arcade Mode featuring multiple routes that alter depending on whether the player wins or loses.

Dragon Ball FighterZ comes to Playstation 4, Xbox One, and PC on January 26th, 2018. Stay tuned on FightersGeneration.com for full coverage of this highly anticipated title.