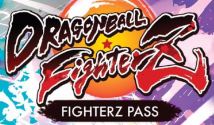 Like it or not, post-launch DLC character packs - via season passes, are becoming a standard in the fighting game genre. Today, Arc System Works announced the "FighterZ Pass" which will include 8 additional DLC fighters for $34.99. Each of these characters will come with their own lobby avatar, stamp & alternate colors. Additionally, Aksys announced the official Western release date for DBFZ - January 26th, 2018. A special bundle called Dragon Ball FighterZ Ultimate Edition was also announced, which contains the FighterZ Pass, pre-order bonuses SSB Goku & Vegeta, an anime music pack & commentator voice pack.

[UPDATE] This is not to be confused with the $139.99 CollectorZ Edition, which does not contain the FighterZ Pass (pictured below. However, players will gain access to the next open beta by pre-ordering the CollectorZ Edition (or the standard edition - digital or physical).


Below is an official image about the FighterZ Pass. It was also confirmed that players who pre-order the game get early access to the next open beta, early unlocked characters: Super Saiyan Blue Goku and Super Saiyan Blue Vegeta, 2 exclusive lobby avatars, and 3 stamps.


Bandai Namco also revealed some new details about online mode. "Circle Match" mode is where up to 8 players can join a room to fight against each other (4 fights can occur simultaneously). "World Match" mode allows players to choose between Ranked and Casual matches.

In related news, Ginyu and Nappa are the 2 newest playable characters to be confirmed for the game. You can check out some brand new screenshots of them HERE!

Dragon Ball FighterZ comes to Playstation 4, Xbox One, and PC on January 26th, 2018. Stay tuned on FightersGeneration.com for full coverage of this highly anticipated title.