Friday, September 25th, 2020

(5-26-21)

TGS 2020: "Virtua Fighter x eSports" Teaser Trailer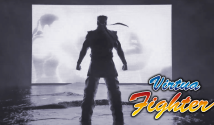 During Sega's Tokyo Game Show 2020 presentation today, a teaser trailer titled "Virtua Fighter x eSports" was shown. The trailer begins by highlighting footage from past Virtua Fighter pro competitions in Japan. More interestingly... the end of the trailer reveals a highly detailed (and assumedly new) 3D model of Virtua Fighter icon and resident Karate Master, Akira Yuki. This is indeed the closest thing to a "VF6 teaser" or "VF Reboot" that we've ever seen from Sega. Although fans would hope this video hints at a new title, to be clear: Sega did not "100% confirm" that a new VF fighting game is in development today. (If not a 100% new game, this could possibly be a collection for modern consoles or re-release — now with esports support — that they're working on.) At this moment, Sega's only statement is "Stay tuned for more details on the project in future updates." [UPDATE] Sega officially announced Virtua Fighter 5: Ultimate Showdown in May 2021.


Here is Sega's official statement released alongside the trailer:


"Virtua Fighter, which was born as the world's first 3D fighting game in 1993, will be restarted as an esports title in Japan to commemorate the 60th anniversary of SEGA's establishment. Stay tuned for more details on the project in future updates."


TEKKEN series producer Katsuhiro Harada even showed his excitement on Twitter, hopeful for a new VF title. His tweet today regarding the reveal translates in English to: "It finally came. Finally. It's 10 years late! (Happy)"


Keep it here on Fighters Generation for fighting game news & content.

Sources: Sega Japan (YouTube), @SEGA_Official, @Harada_Tekken
RELATED NEWS | JULY 2020
Sega Reveals Astro City Mini Arcade Cabinet with 36 Games, Including Virtua Fighter

Today, Sega unveiled an upcoming miniature version of their iconic Astro City arcade cabinet hardware (first released in 1993). The Astro City Mini features a fighting game-friendly 6-button setup, joystick, USB, HDMI, and will be fully loaded with 36 classic titles, including the first Virtua Fighter.

Related News: (5-25-2021): Virtua Fighter 5: Ultimate Showdown Trailer, Screenshots,
(9-26-2020): TGS 2020: SFVCE Dan Hibiki Moveset Preview,
(9-24-2020): TEKKEN 7 Season 4 Announcement Coming Saturday,
(7-28-2020): Virtua Fighter x Fist of The North Star Crossover Announced,
(7-31-2020): TEKKEN 7 Season 4 Announced, Reveal Trailer,
(4-9-2020): Famitsu Interviews Katsuhiro Harada | April 2020
Related TFG Links: Virtua Fighter, VF5: Ultimate Showdown, Akira Yuki | TFG NEWS
FOLLOW

ON: