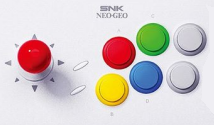 Last week, SNK revealed their latest hardware, the NEOGEO Arcade Stick Pro. As speculated, this unique fightstick features built-in NEOGEO games and connectivity with TVs/NEOGEO Mini consoles & controllers. Today, SNK's official website posted their full press release, shedding some light on the arcade stick's main features and layout. For one, NEOGEO Arcade Stick Pro has 20 pre-installed fighting games (about half of the amount of games included with NEOGEO Mini). Console Mode enables the fightstick to connect to a TV via HDMI (and functionality with NEOGEO Mini Controllers), while Joystick Mode will connect to PC and NEOGEO Mini consoles.

Released today, the latest official images of the NEOGEO Arcade Stick Pro.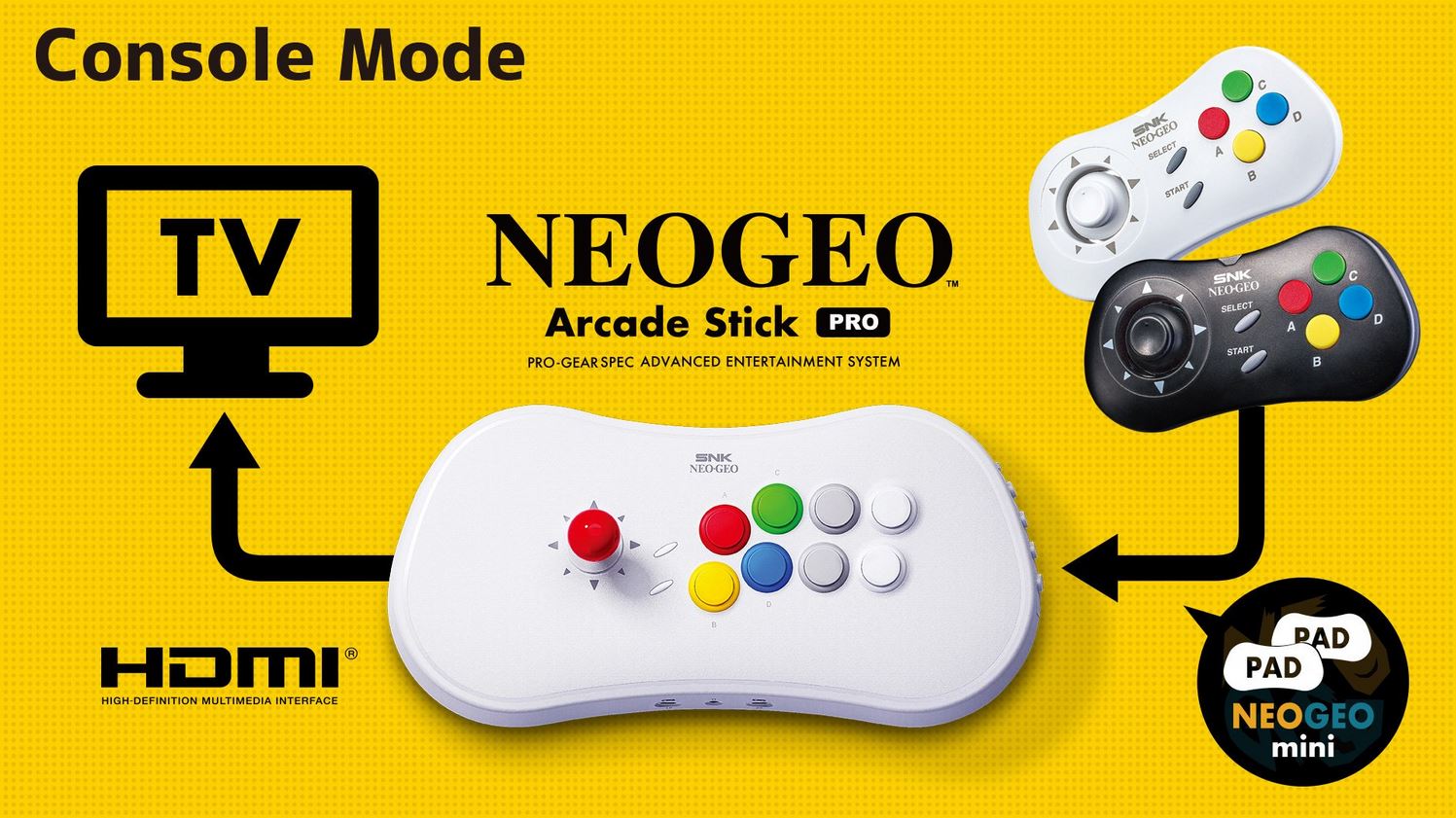 (click image to open full-size version in new window)



SNK OFFICIAL PRESS RELEASE

Introducing, the NEOGEO Arcade Stick Pro!

A fighting stick with 20 classic SNK fighters pre-installed!
The next in line for the NEOGEO legacy comes the NEOGEO Arcade Stick Pro. It's an incredibly unique fighting stick in that it comes with fighting games pre-installed! It was inspired by the NEOGEO CD's controller design and was blown up to fighting stick size. (W 430mm×D 215mm×H 125mm) Additionally, the arcade stick can switch between two modes: Arcade Stick Mode and Console Mode.
At the moment, we have plans for a world-wide release. (However, please understand that the specifics may change based on the country.) Please wait for more updates concerning launch date and price.

Joystick Mode - In this mode, you can use the arcade stick normally by simply plugging it into a NEOGEO mini or PC. We guarantee a solid experience with this arcade stick.

Console Mode - In this mode, simply connect the stick via an HDMI cable into a TV and get ready to enjoy some of SNK's finest fighting games. There are 20 pre-installed NEOGEO classics just waiting to be played. You can even rearrange the button layout in the options menu. Also, you can attach NEOGEO mini PAD controllers or even another NEOGEO Arcade Stick Pro for some glorious 2-Player action!

[UPDATE] NEOGEO Arcade Stick Pro launches in Japan on November 11th, 2019 for 13,900 yen + tax (about $142 USD). SNK has not yet announced the games list or release date for other regions.

Stay right here on FightersGeneration.com for more SNK news.