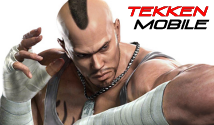 As of today, TEKKEN Mobile is available worldwide on Android and iOS systems. Today marks the official release of the game in North America, Japan, South Korea, Hong Kong & Taiwan. Having played TEKKEN Mobile for a few hours, I can give you my early impressions. As someone who usually scoffs at mobile-phone games in general, TEKKEN Mobile surprised me in a few ways (in good ways). In addition to my early impressions, scroll further down to check out the latest high-res character renders from the game.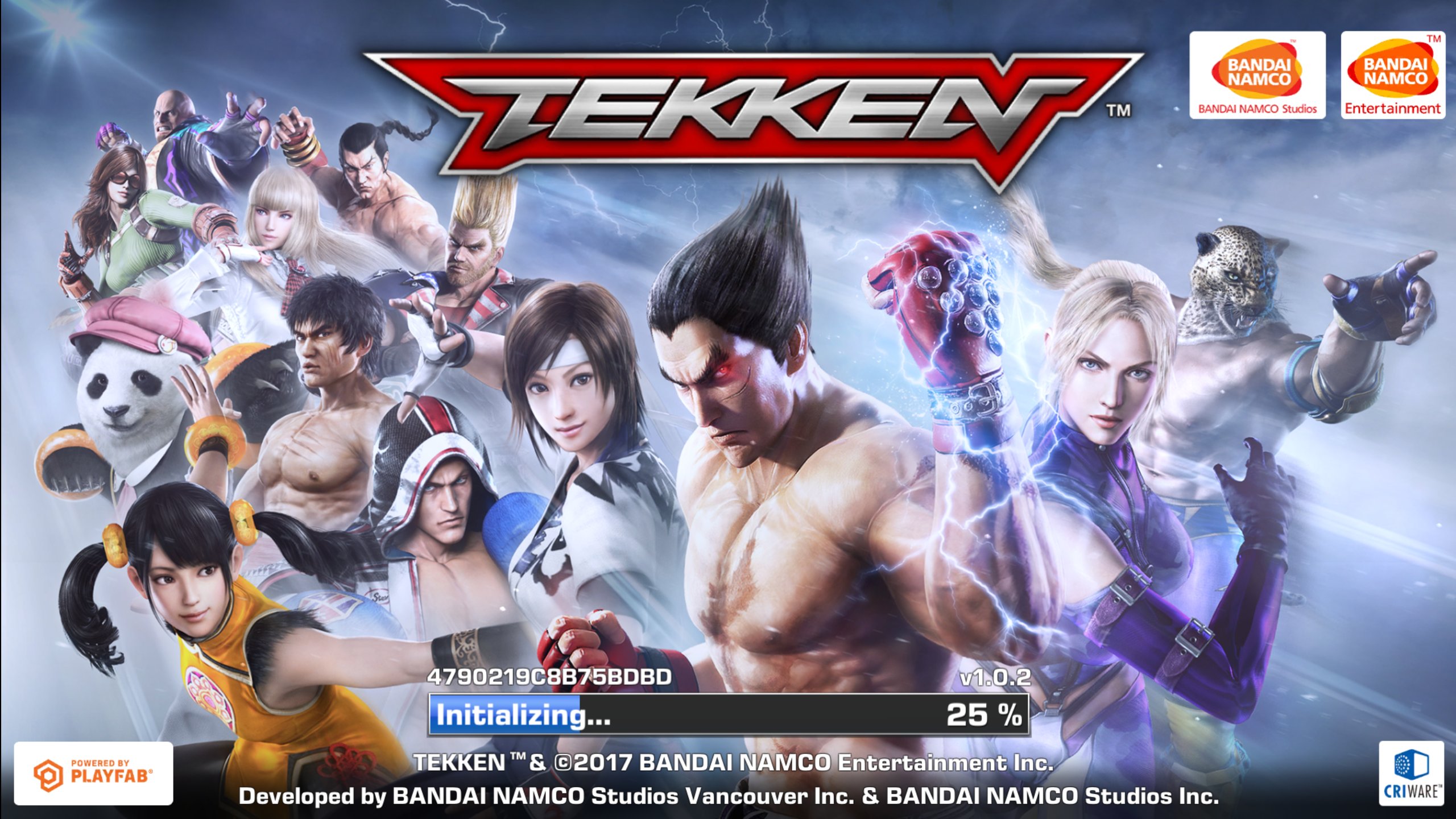 EARLY IMPRESSIONS

You Can Korean Backdash · If you ever wanted to Korean Backdash like the pros and never could 'perfect' the technique, quickly back-swiping on the middle of your screen repeatedly will make you feel like a real Korean... backdasher. As you may know, dynamic movement is imperative in the actual game of TEKKEN. Thankfully, TEKKEN Mobile has movement options, including backdash, backdash canceling, forward dashing, and even forward dash canceling. However, the game is completely 2D with no sidestepping or 3D mechanics.

It 'Almost' Feels Like TEKKEN · In TEKKEN Mobile, in addition to free movement, you can block and attack at your own discretion. No turn-based crap. Even if you're low on health and facing a stronger ranked CPU opponent, you can make a legitimate comeback using combos, exploits, and defense - just like in a real fighting game.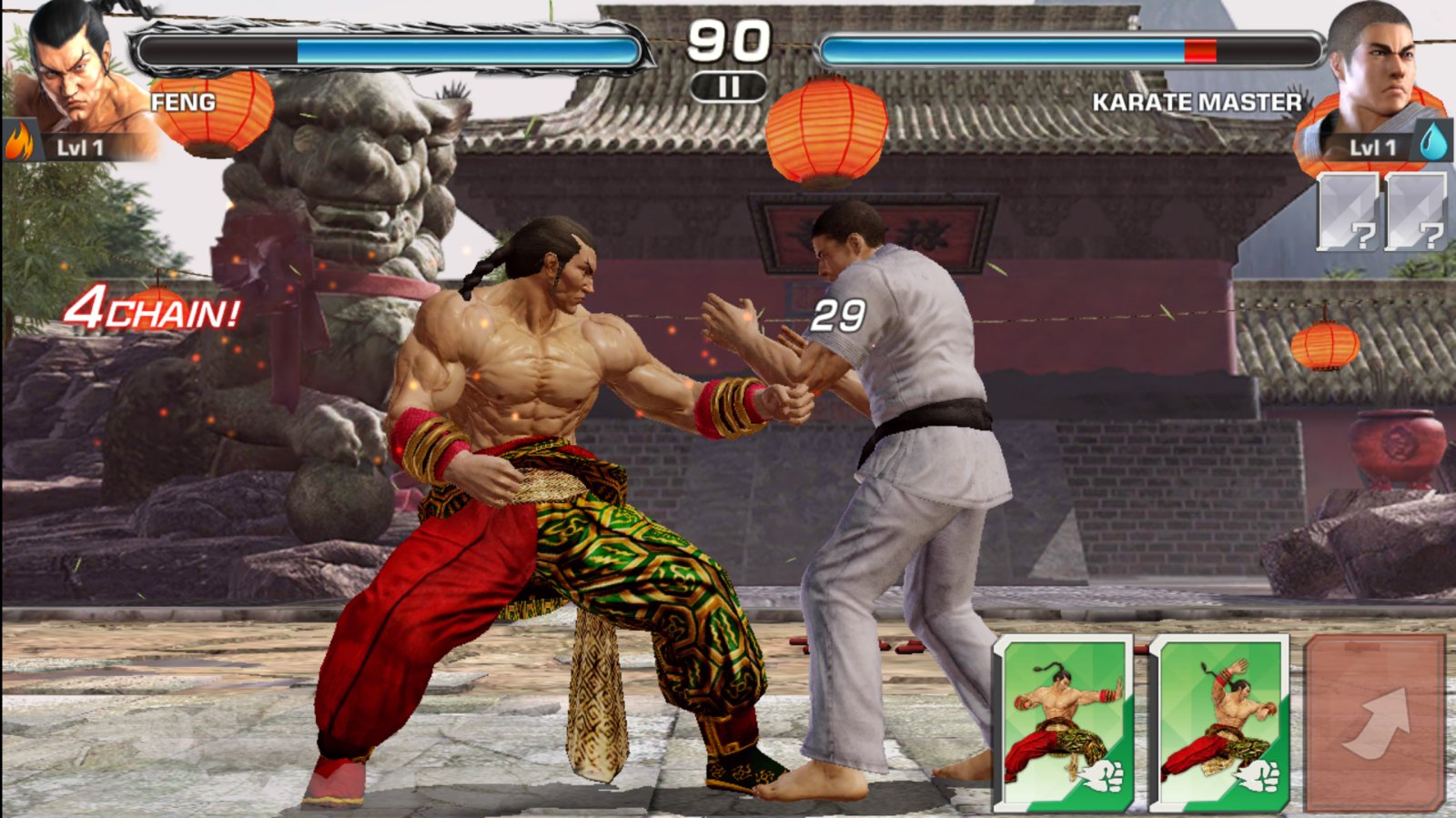 There's An Actual Combo System · This part surprised me. Certain attacks will launch the opponent, stun them, or guard break, creating the opportunity for a follow-up combo or attack. The juggle system is limited, but there is some combo variety and powerful combo opportunities when using moves in the correct order.

Your default "light" attacks differ depending on your range, and special moves are done using "Waza Cards". During a battle, Waza Cards also assist you in deciding which order to use attacks to create a combo. You obtain new Waza cards through fighting and your deck can be customized for each character.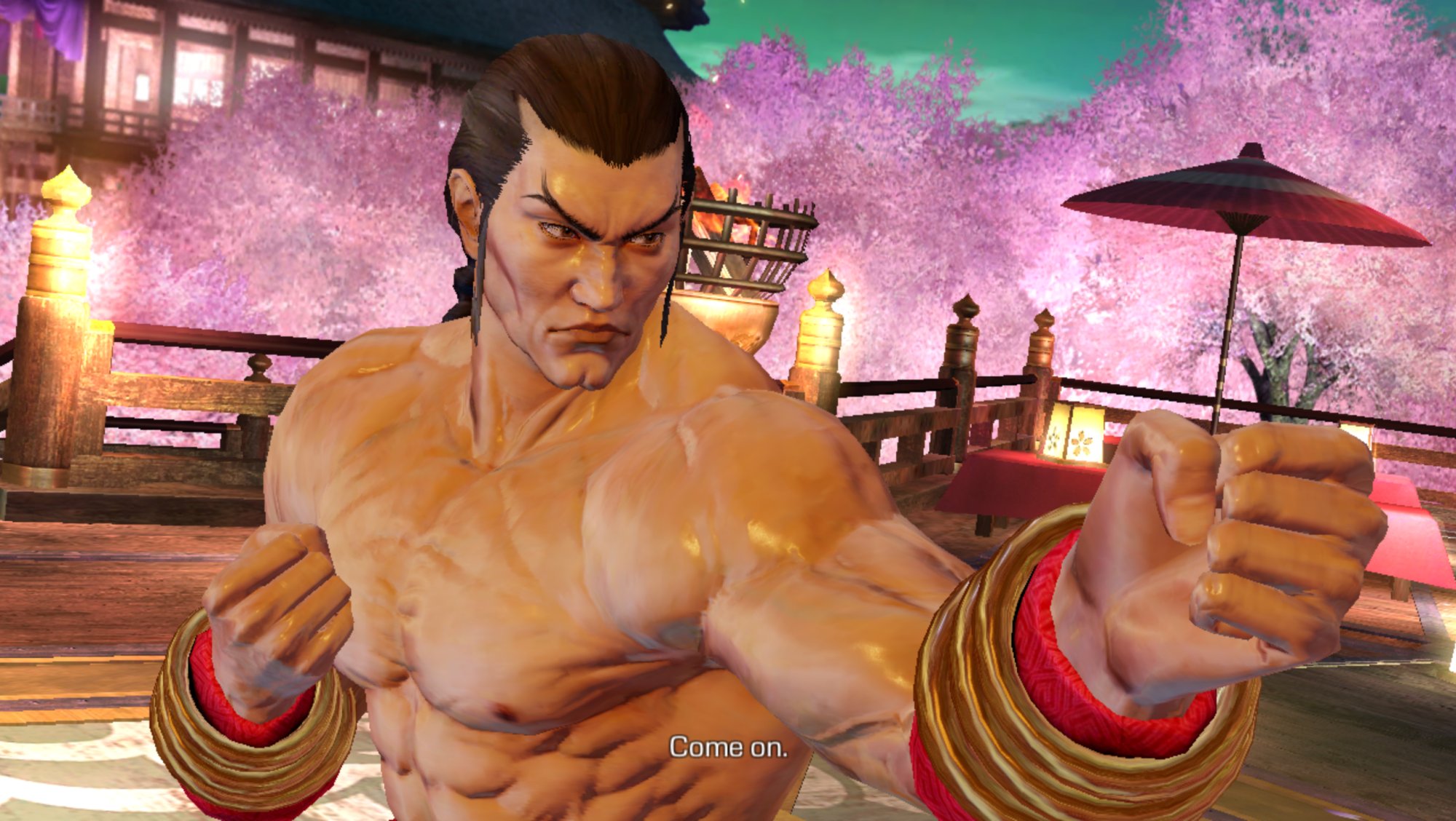 The Graphics Are Nice · For a mobile game, TEKKEN Mobile's visuals are impressive. I'm playing it on a Samsung Galaxy S8+ and iPad Pro 2017. The large screens bring out the depth and shine on the character models (most based on their TEKKEN 7 incarnations). The stages also look pretty clean and each one is brand new to the series. (My personal favorite is the one that resembles Cammy's SFA3 stage. Still practicing for TEKKEN X SF, are we Namco?) The camera is also nice, which zooms in during special attacks and occasionally initiates a cool slow-motion effect.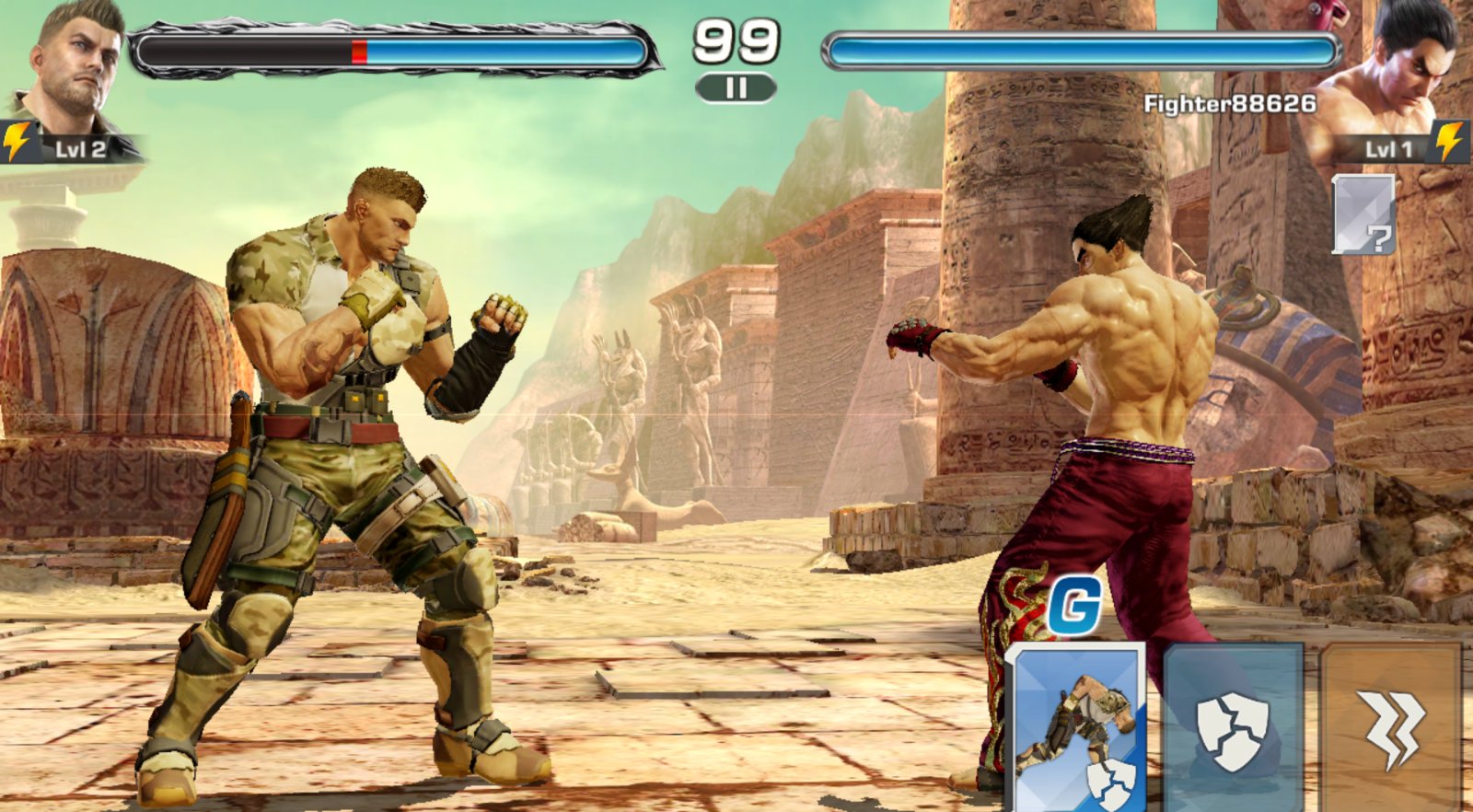 New Character: Bo "Rodeo" Montana · Most fighting game spin-offs on iOS/Android are total "copy/paste" jobs. In most cases, you've already seen all of the moves and the characters in the original game. However, TEKKEN Mobile introduces a new character to the series named Bo "Rodeo" Montana. Rodeo shows off a completely unique moveset and distinct fighting style. He's a hard-hitter and fits into TEKKEN surprisingly well. As a matter of fact, he was probably made for all the wannabe-manly bro-dudes in the West who complained about Lucky Chloe being in TEKKEN 7. P.S. If you did complain about Chloe, Rodeo better be your new all-time favorite character in the series.

As a big fan of TEKKEN animation, witnessing Rodeo's brand new attacks (animated by the actual TEKKEN team) is worth the price of admission by itself. It makes you wonder if Rodeo will ever make it to a real TEKKEN game, or even TEKKEN 7. (I'd say there's a solid chance of that happening.) If you were assertive and pre-registered for TM, you get Rodeo for FREE as of today - March 1st.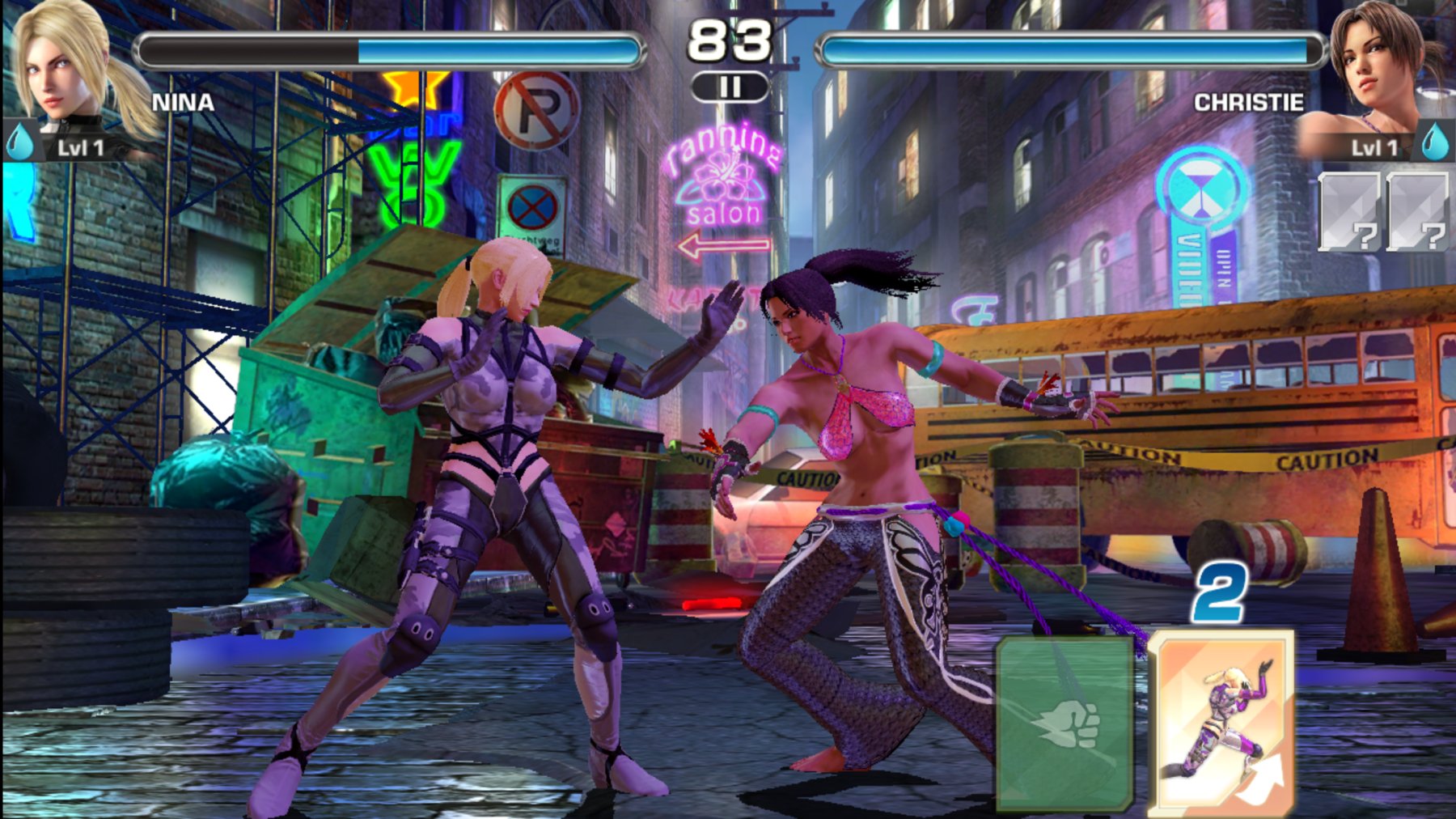 It Seems To Have Solid Replayability · Most smart-phone games are known for having "pushy" advertising, annoying ads, and try to gimmick people into purchasing in-game items (with real money) - which are usually required to continue to play the game after a certain point. TM has no ads, and while the expected microtransactions do exist, the game is playable without needing them, for a while at least.

I haven't spent a dime on TEKKEN Mobile (yet) and I've enjoyed playing it for a few days now. Similar mobile games have a certain "point" or level that players can't easily get past without spending real money. I haven't played TM long enough to confirm whether or not this "point" of the game exists, but it probably does. It's a smart-phone game. Nonetheless, TM seems pretty generous on giving rewards, item drops, loot boxes, etc... but get ready to grind for characters you want to unlock.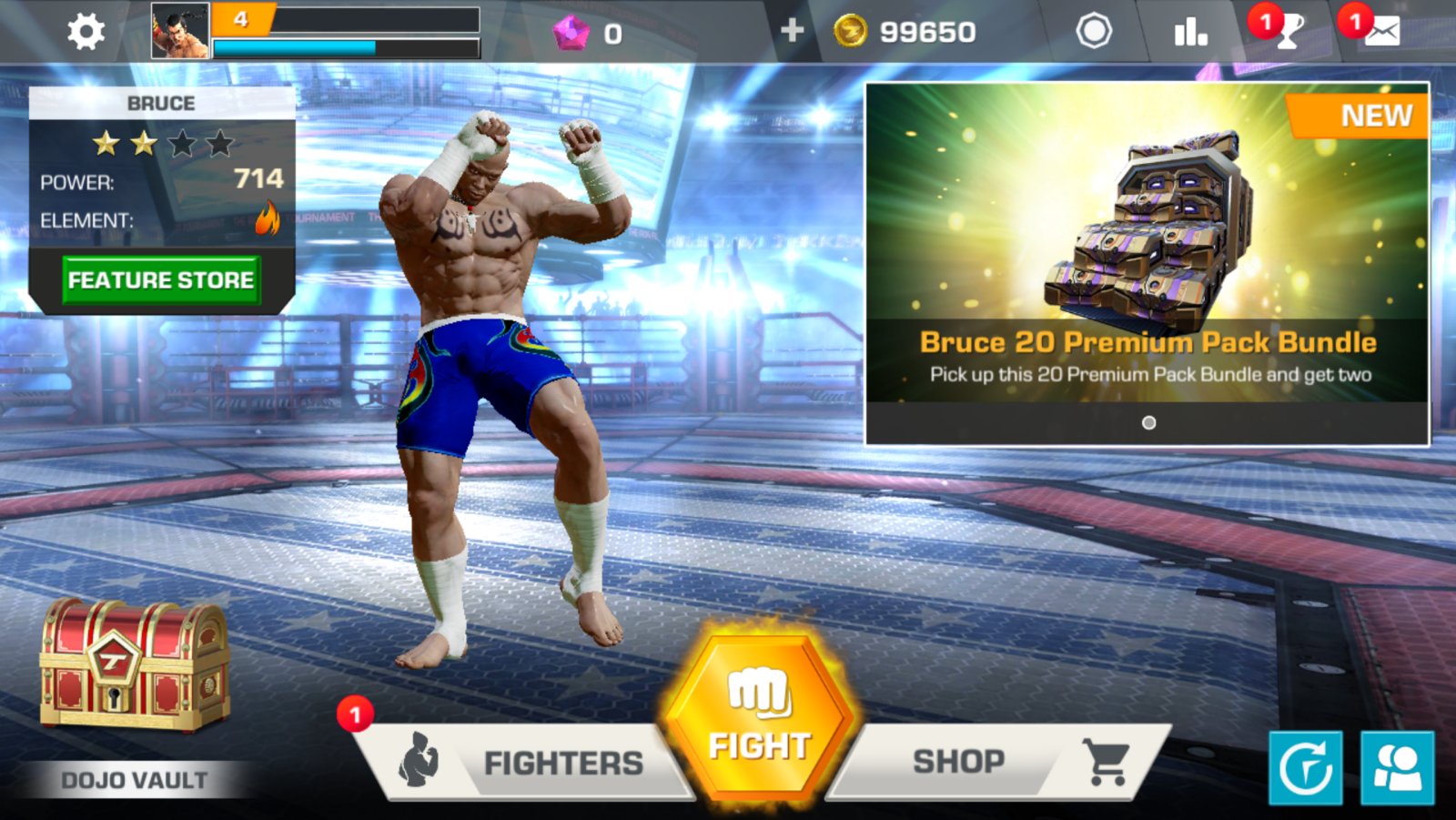 Unlockable Characters · TEKKEN fans who were disappointed in the absence of classic characters like Bruce Irvin, Christie Montiero or Craig Marduk in TEKKEN 7 will be happy to see them return in TEKKEN Mobile in all their glory (with new unlockable costumes to boot). Unlocking new playable characters in TM is pretty fun, and it's a safe bet that Bandai Namco will be adding additional characters to the game in the future.

You Can Hit Your Opponent After K.O · This is just a personal pet peeve and something that

exponentially

increases my enjoyment of fighting games. After K.O'ing my opponent... I always like to add some movement, complete my combo, taunt, or bop my opponent after a K.O. Don't judge. It's fun. Fighting games that don't allow me to do so are less fun. TEKKEN Mobile let's you do so (under certain circumstances).
~TFG Webmaster

Next up, here are all the character renders we have for TEKKEN Mobile, so far. Renders from TFG's previous article can be found under the new ones. [UPDATE] 10+ additional renders added in March 2018.


Stay tuned on FightersGeneration.com for continued coverage of TEKKEN Mobile.