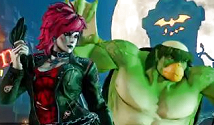 On Twitter, Capcom revealed a new Halloween stage for Street Fighter V: Arcade Edition, with the Union Station stage morphing into the Union Graveyard, in addition to Halloween costumes for Poison & E. Honda. Poison's 2019 Halloween costume has her dress as a stylish 90's zombie chick, while E. Honda will appear as a mysterious mythological creature, the Japanese kappa. Both costumes and the Halloween stage become available next Tuesday, September 17th.

Union Graveyard is priced at $1.99 or 40K Fight Money and the costumes are $3.99 each. Click the Twitter image below to watch Capcom's teaser trailer.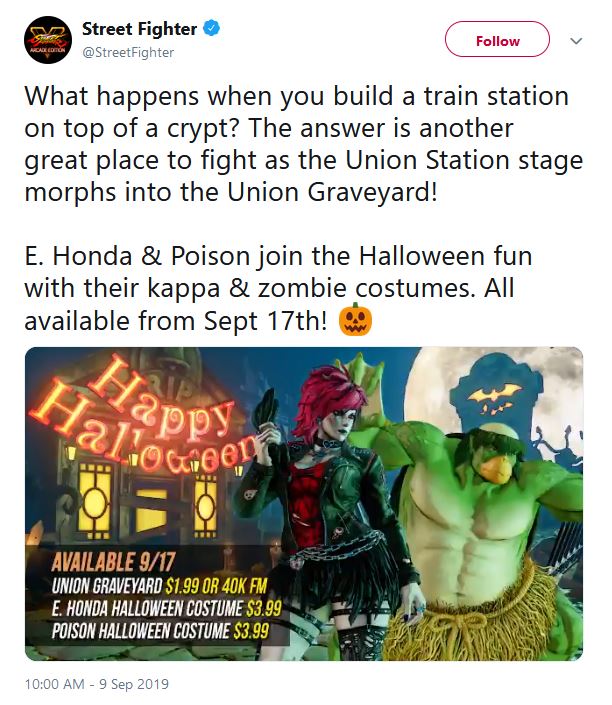 Stay right here on FightersGeneration.com for Street Fighter / Capcom news.