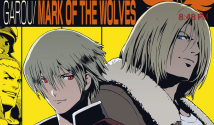 The developers behind the most recent Garou: Mark of the Wolves console ports, Code Mystics, announced that the PlayStation 4, PS Vita, Steam, and GOG versions of the game have been updated with improved rollback netcode. This is great news for competitive players looking to play some smooth Garou: MOTW online matches in 2020! The rollback netcode patch is completely free and is available for download now in all modern versions of Garou: MOTW that already feature online play, as confirmed by Code Mystics on Twitter. Below are the official tweets from Code Mystics and SNK Community Manager, Kaiserwave, confirming the update today.

Code Mystics also recently put together this very handy video primer (below) that makes it easy to understand the difference between Rollback Netcode vs. Input Delay-Based netcode in fighting games. Blended netcode can also be implemented to achieve a great online experience, as the video explains.

Stay tuned on Fighters Generation for upcoming SNK news & announcements!