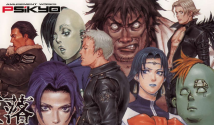 You may (or may not) have heard of the obscure 2D fighting game "Daraku Tenshi - The Fallen Angels" developed by indie studio Steel Hearts and published by Psikyo. After the game's failed launch in 1998, key members of studio Psikyo returned to work for SNK... a character design in Fallen Angels even evolved into who we know as K' (or Krizalid) from The King of Fighters series. After being shrouded in mystery for over two decades, The Fallen Angels is finally getting an official release on consoles and arcades in 2020!

Scroll down for a look back at the game's sick promotional artwork, character designs, fun facts and the first details about the upcoming "Complete Edition" of The Fallen Angels. If this game had anything, it had some badass Art Direction.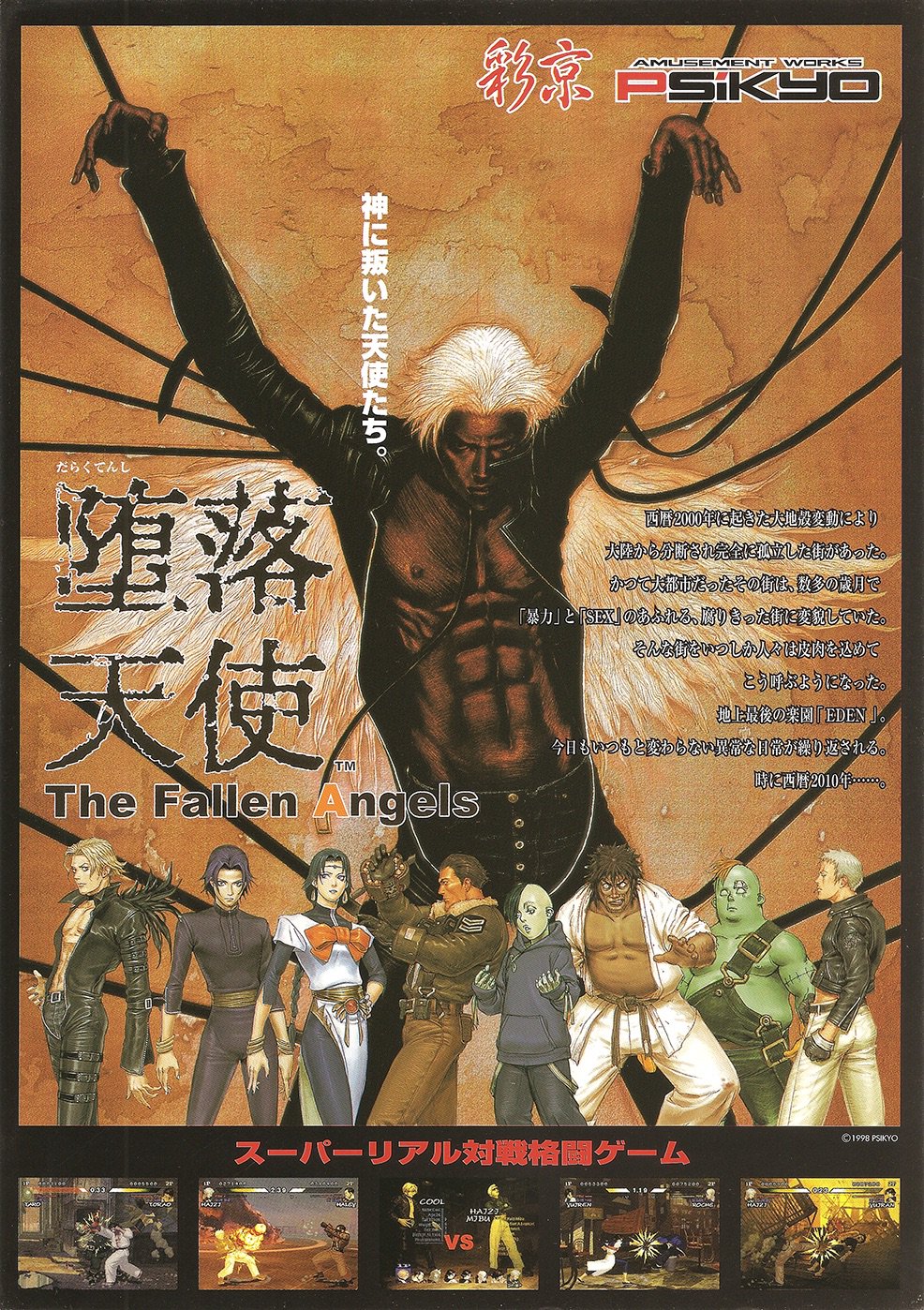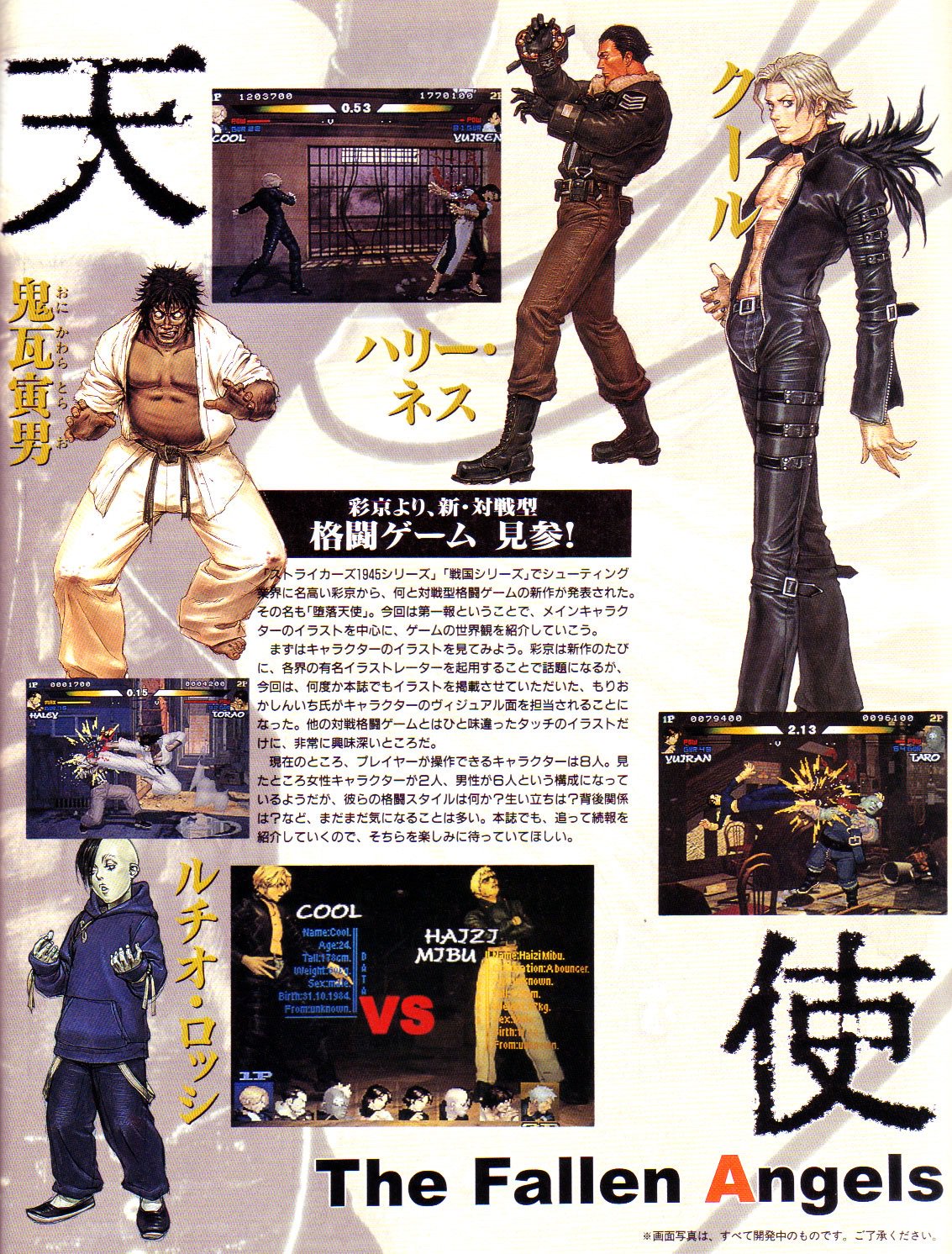 The character on the top right (named "Cool") would later evolve into K' (or Krizalid) from KOF.
Krizalid's theme song in KOF '99 is even titled "Dear Falling Angel".

The game features 8 playable characters: Cool, Harry Ness, Yuiren, Yuiran, Tarō, Torao Onigawara, Ruccio Roche, and Haiji Mibu. The bosses are Trigger and Carlos. Unfinished sprites for 4 unplayable characters were later found in ROMs of the game.

* The "Complete Edition" WILL feature the 4 unreleased fighters!



The storyline of Daraku Tenshi takes place in 2010, ten years after a massive earthquake shook an unnamed city. The earthquake severed the city from its surrounding areas, leaving criminals to run as they please. The game revolves around the inhabitants fighting against one another to accomplish their goals.

At the 10th anniversary event for Takadanobaba Game Center, Zerodiv announced that the "complete edition" of The Fallen Angels is currently in development. The new game will release first in arcades and later on consoles. No release date info or release window has been provided yet.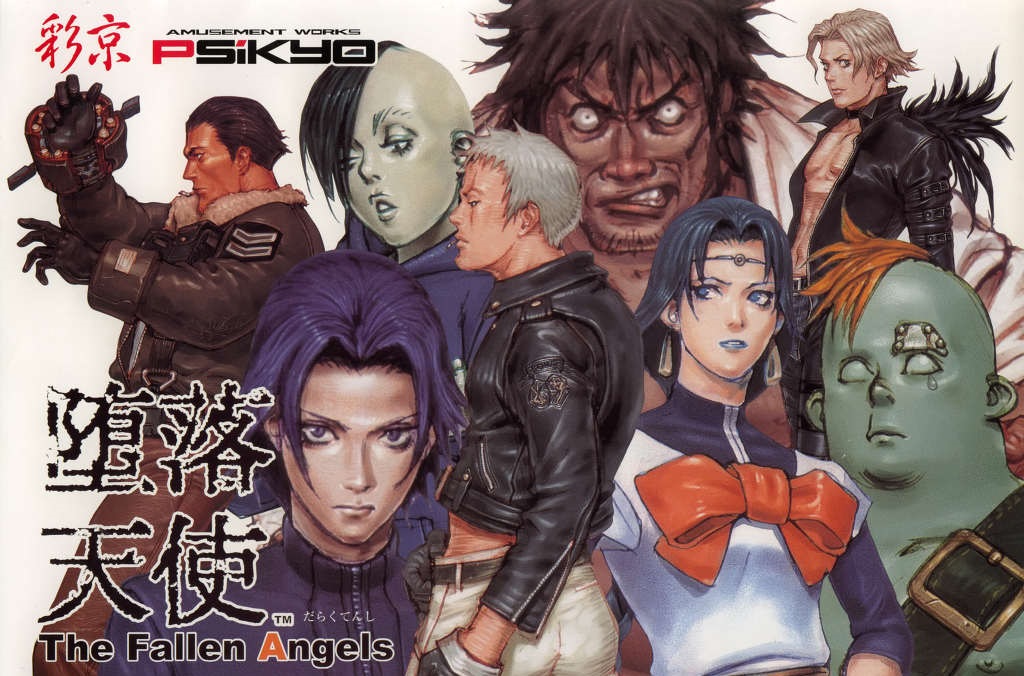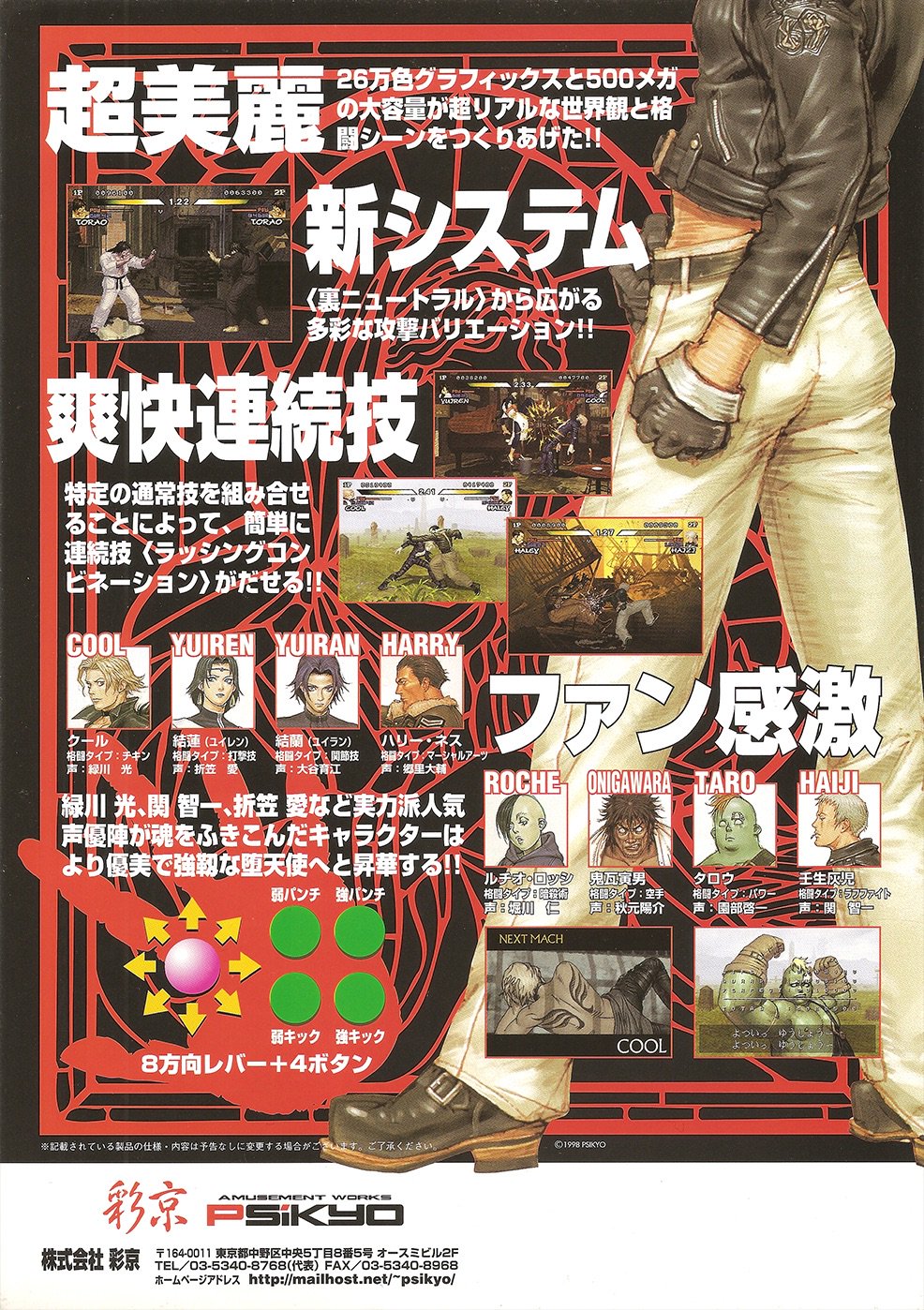 The character named "Haiji"... somehow evolved into Ace from Street Fighter EX3.
Compare with Ace's Street Fighter EX3 (fake?) character artwork below.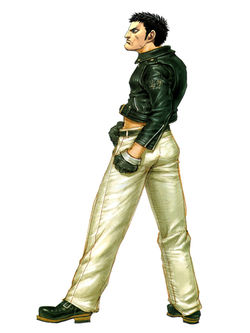 There's gotta be a story behind this Ace image... and I'm not 100% on it.
But I'm pretty sure this Ace artwork is "fake". I added it to his profile anyway. lol.

The game was released in some arcades, although it launched "incomplete". Those who did the original version (or emulated version) have remarked on the game's "realistic" approach to 2D fighting - with characters having very few supernatural attacks and fluid animations based on real human motion. Check out some gameplay of the original (unfinished) version below.


[UPDATE] TFG's profile for Daraku Tenshi - The Fallen Angels is now live. Stay here on FightersGeneration.com for news on the Complete Edition.
~TFG Webmaster / Frank / Mr. Yagami