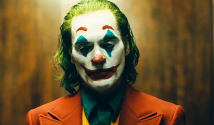 It's best to take character leaks with a grain of salt (unless there's visual proof). However, in recent times, early data-mined leaks have proven to be the real deal. SegmentNext and other gaming news sites are reporting that an MK11 "leak" was extracted from the Nintendo Switch version of the game, confirming: The Joker (DC), Ash Williams (Evil Dead), Terminator, Nightwolf, Fujin, Sindel, and Sheeva. Considering MK11's wild popularity, and previous crossovers in NRS fighting games, this "blockbuster" lineup seems more than believable.

Take a look at the (unconfirmed) leak list below... several returning (and rumored) MK veterans also made the list.

Mortal Kombat 11 Leaked Characters (?)

The Joker

Terminator

Spawn

Ash Williams

Nightwolf

Sindel

Fujin

Sheeva

If this list proves to be true, MK11 could go down in history as one of the most star-studded fighting games in history! And if any developer is capable of making a roster of this caliber happen... we all know it's NetherRealm.


Now let's take a moment to talk about the facts... Shang Tsung is the first confirmed DLC character in MK11. With Cary-Hiroyuki Tagawa reprising his role as Tsung from the original live action flock, we already know NRS is more than happy to include real actors in MK11. Could Bruce Campbell also be reprising his role as Evil Dead's Ash Williams?

...what about... Arnold Schwarzenegger as The Terminator? (Now would be a good time to settle down before you get too excited.)


As you may already know, Sheeva makes an appearance in MK11's story mode, alongside Cyrax and Sektor. Early into MK11's development, NRS made a statement that there won't be "non-playable characters" like in MKX's story mode... suggesting that MK11 story characters will eventually become playable via DLC.

[UPDATE] Mortal Kombat 11 Kombat Pack full roster revealed.

MK11 was released on April 23rd on PlayStation 4, PC, Xbox One, and Nintendo Switch.