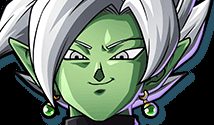 Bandai Namco released official screenshots and artwork of the latest confirmed DLC character coming to Dragon Ball FighterZ, Fused Zamasu. A major antagonist of the Future Trunks saga, Zamasu is a fusion of Goku Black and Future Zamasu through the Potara earrings. Bandai Namco stated on Facebook that the character is "coming soon" to DBFZ but hasn't announced an official date. Without further ado, check out the first Dragon Ball FighterZ images of Fused Zamasu, below. [UPDATE] Added official gameplay introduction trailer!


Like other DLC fighters, Zamasu can be purchased for $4.99 individually or as part of the FighterZ Pass ($34.99), which includes Bardock, Broly, and 5 other (unannounced) DLC characters.

Stay tuned on FightersGeneration.com for continued coverage of Dragon Ball FighterZ.