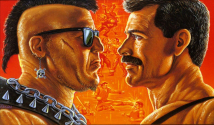 In 2019, Capcom's "Shadaloo Combat Research Institute" official website posted an interview revealing new information about the company's iconic 2D beat-em-up title and arcade smash hit, Final Fight. The article features commentary by legendary Capcom developers: Akira Yasuda (Akiman), Akira Nishitani, SY, and Nissui. Originally considered a "sequel" to the Street Fighter 1 (with the early title of Street Fighter '89), Final Fight made a tremendous impact on not only the Street Fighter universe, but video games as a whole. Below, learn new details the history development of the original Final Fight, along with some of the inspirations behind its storyline and characters...

Grab a cup a' cawfee (and/or a roast turkey) and continue scrolling to enjoy a variety of nostalgic and high-quality Final Fight artwork, early development images and additional fun facts!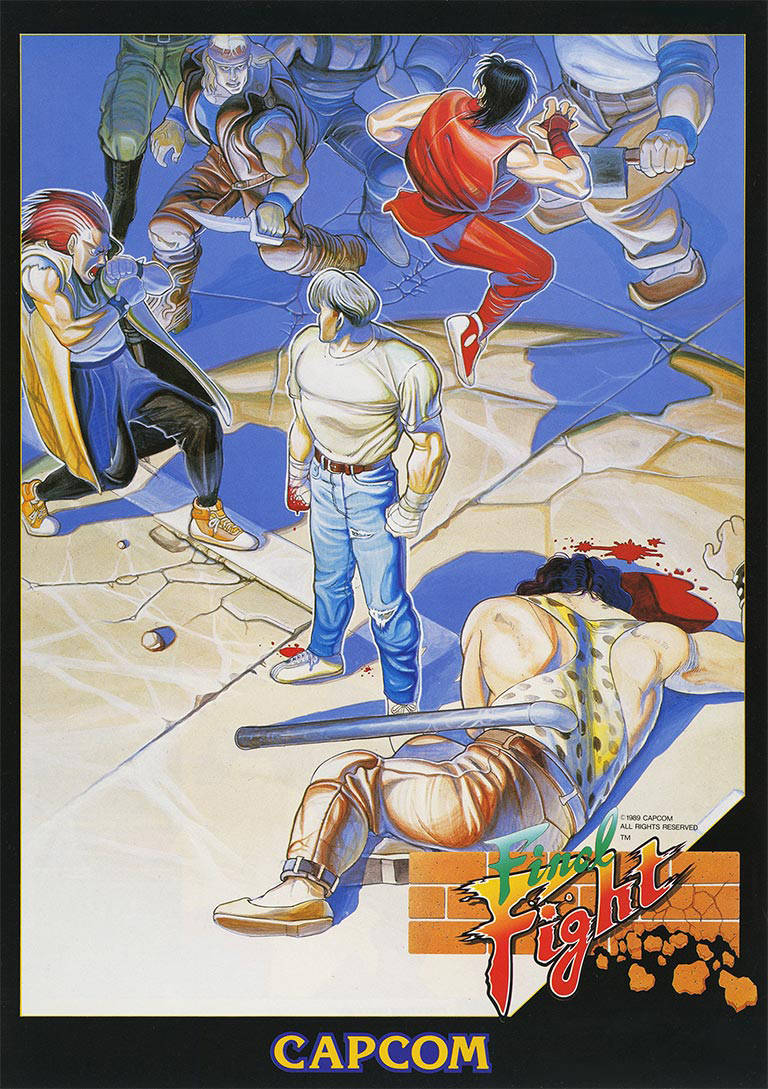 ■ Original Final Fight arcade poster artwork (1989).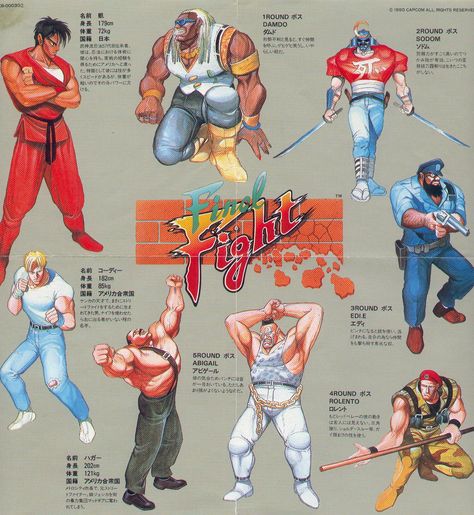 ■ Final Fight CD manual character artwork / profiles.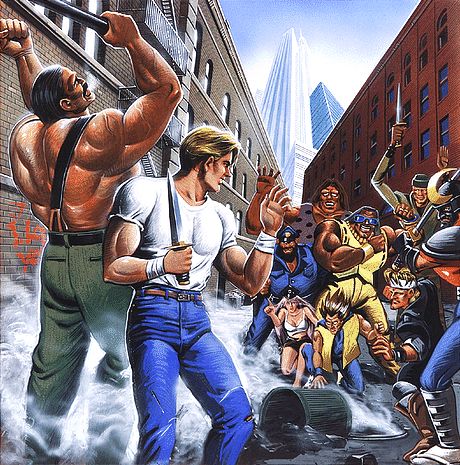 ■ Final Fight official artwork / Super Famicom cover art.
■ The original and iconic Super Nintendo box artwork... ohh, how I loved this game.
■ Final Fight & Final Fight 2 "character attacks & special move" concept artwork. A very similar type of concept artwork was also created for the Street Fighter II series. Below also includes artwork of Haggar's special moves from Saturday Night Slam Masters.
■ Above, Final Fight Japanese manual artwork / character profiles.
■ Final Fight / Final Fight CD official character artwork.
■ Final Fight / Final Fight CD official character artwork (continued).