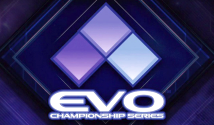 Earlier this week, EVO's Twitter announced they will be partnering with PlayStation this year. With 8 out of 9 main event titles being run on PS4, Sony is taking the opportunity to bring some exciting announcements to EVO 2019. The announcement tweet mentioned to "Stay tuned for more news from PlayStation at EVO." From a fighting game player's perspective, this definitely stirs up excitement for potential announcements from this year's EVO.


Some early speculations...

SNK already confirmed The King of Fighters XV is in development - which would likely be coming to PS4 (and/or PS5). To date, Sony hasn't revealed many details regarding PlayStation 5, so it would be a pretty awesome surprise to have them announce something about the system at EVO 2019. Or perhaps... announce the first PlayStation 5 fighting game(?).


With TEKKEN 7 being the final traditional fighting game to take the EVO 2019 stage and still one of the leading & growing fighting games after 4 consecutive years at EVO, many fans are hopeful for a Season 3 announcement - which is a strong possibility. EVO's center stage would also be the perfect time and place to show something new for TEKKEN X Street Fighter, a mysterious title still officially in development but on hold (due to TEKKEN 7's success) the last we heard.

Additionally, SFV: Arcade Edition fans are hoping for a few new character announcements (at the least) to extend the game's lifespan into its "later" years. I similar thing could be said for Soul Calibur VI and BlazBlue Cross Tag Battle, two games which should also be receiving new characters very soon. It's also been confirmed we'll be getting some new information on Granblue Fantasy Versus (playable at EVO '19) at the event.

EVO 2019 Finals Order

Friday - Soul Calibur VI
Saturday - UNIST, DBFZ, SAMSHO, MK11
Sunday - BBTAG, SFV, TEKKEN 7, SMASH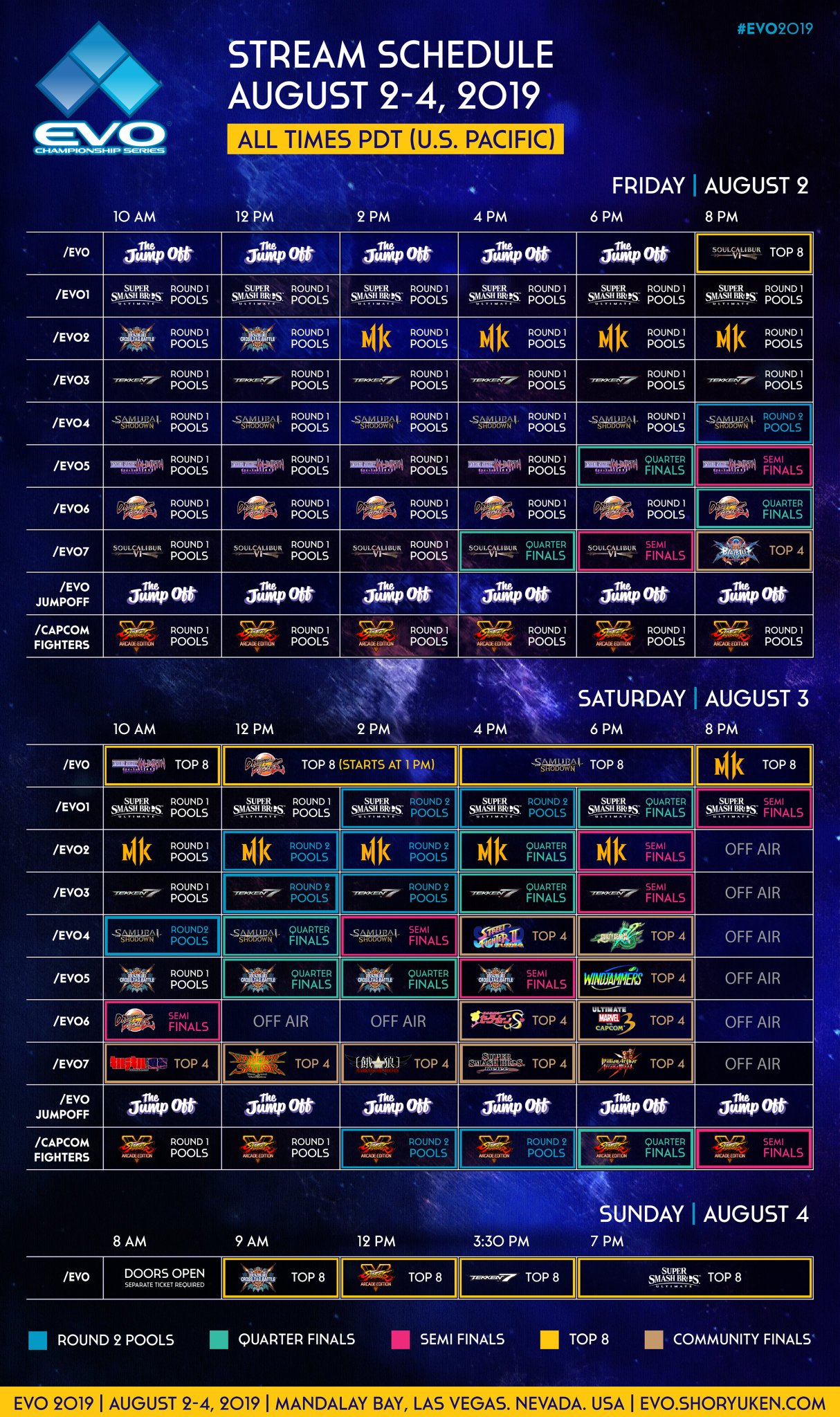 Stay right here on FightersGeneration.com for full coverage of EVOLUTION 2019 news & announcements this week! ~ TFG Webmaster