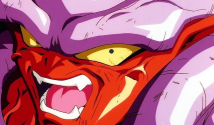 This week, Dragon Ball FighterZ is getting some exciting updates, including new playable character Kefla (available now). Bandai Namco is also now offering FREE DLC character trials for the game. The first three DLC characters that fans will get to try out for free include: Janemba, Cooler, and Super Saiyan Broly. These characters will be available for all players to try out between the dates of February 28th - March 1st, 2020. Bandai Namco mentioned that additional DLC character trials will be made available in the future. Bandai Namco also released update 1.21 for the game, and here are the full patch notes. Version 1.21 adds Z Assist (enabling players to choose 3 assists per character) along with Limit-Breaking (changing the health gauge when only 1 fighter remains).

Here's the official roadmap for DBFZ's FighterZ Pass 3.


Keep it here on Fighters Gen for Dragon Ball FighterZ news.