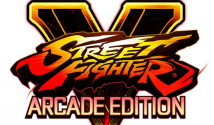 This afternoon, Capcom released a new Street Fighter V: Arcade Edition trailer showing the first footage of some of the brand new V-Triggers. Once again, all returning characters will receive a second V-Trigger, which can add new moves, abilities, and combo enders for the respective fighter. On January 16th, 2018, all Street Fighter V players will receive the free Arcade Edition update.


Street Fighter V: Arcade Edition will be playable at Sony's upcoming PlayStation Experience 2017 (Dec. 9th-10th, 2017).

Stay tuned on FightersGeneration.com for continued coverage of SFV: Arcade Edition.