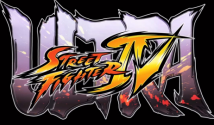 Capcom just sweetened the pot for Street Fighter: 30th Anniversary Collection, which is set to be released on May 29th, 2018. In addition to the 12 classic titles featured in the package, early adopters who pre-order on PS4, Xbox One and PC will receive a digital copy of Ultra Street Fighter IV completely free! Capcom released a new trailer today announcing this great pre-order bonus. SF: 30th Anniversary Collection is coming to PS4, Xbox One, PC & Nintendo Switch, and is a surefire way to get all of the best Street Fighter games on your gaming platform of choice!



[UPDATE] While the Nintendo Switch version won't include a free copy of Ultra SF4, it's been confirmed that it will contain an exclusive recreation of Super Street Fighter II: The Tournament Battle, a special arcade-only version of Super Street Fighter II that featured the networking of four arcade cabinets and allowed up to eight players to compete in a bracket-based tournament.


Stay tuned on FightersGeneration.com for continued coverage of Street Fighter: 30th Anniversary Collection.