>
Saturday, August 4th, 2018

Terry Bogard Announced for Fighting EX Layer, Sharon & Area Shown in New Trailer, Arcade Version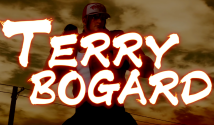 Never has a fighting game character been announced in two separate games, within two days! Terry Bogard is breaking all kinds of records. Just days after a "female Terry" was revealed for SNK Heroines: Tag Team Frenzy... the lone wolf himself was just announced as a guest character in Arika's Fighting EX Layer! After the FEXL finals at EVO '18, Arika dropped a new trailer showing all kinds of new content coming to the game. Alongside Terry, returning Street Fighter EX veterans Sharon and Area are teased later in the trailer, along with several new stages. Vulcano Rosso and Pullum are scheduled to join the roster in late August / early September 2018. Enjoy the EVO '18 trailer below!


Arika also announced an arcade version of Fighting EX Layer is planned, coming to both Japanese arcades and "select" U.S. arcades. Arika said they'll announce more details in the near future.

In related news, PSN is offering a limited time discount for Fighting EX Layer (available until Aug. 14th) with up to 44% off with PlayStation Plus, so if you haven't picked up the game yet... now's a good time!

Stay tuned on FightersGeneration.com for continued coverage of Fighting EX Layer.

Sources: Arika, Fighting EX Layer (Twitter)
Related News: (8-2-2018): Female Terry Bogard coming to SNK Heroines: Tag Team Frenzy,
(7-27-2018): Fighting EX Layer Adds Arcade Mode, Other Fixes in 1.0.7,
(7-11-2018): Pullum & Vulcano Announced for FEXL as Free DLC,
(7-4-2018): FEXL Announcement & Updates at EVO '18,
(6-28-2018): Fighting EX Layer Released on PS4, Launch Trailer
Related TFG Links: Fighting EX Layer, Terry Bogard, Pullum, Vulcano, Sharon, Area

Visit SHOP TFG to check out
awesome and rare fighting
game items for sale on FightersGeneration.com!

*NEW ITEMS ADDED*
SEPT. 14th, 2018!

✔ FOLLOW FIGHTERSGEN ON:





.