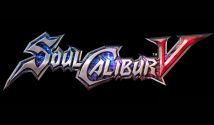 The first Soul Calibur 5 downloadable content will be made available next week on February 5th. The first customization pack will feature "exotic items," such as: various face paints, wigs, and bikinis. Next, the "fearsome items" DLC will hit Feb. 14th (Valentine's Day), and will include clothing items such as a kimono, a breast plate, and various animal heads. The final part of this DLC will drop on Feb. 28th, featuring additional items like face paint and camouflage.
Exotic Customization DLC - February 5th, 2012

Fearsome Customization DLC - February 14th, 2012

Additional Customization DLC - February 28th, 2012
Additionally, each pack will also contain classic music from the series history (any of which you can set to play on the stages of SC5). The first DLC pack comes with tracks from Soul Blade & Soul Calibur, the second DLC pack with tunes from Soul Calibur II & III, and the final pack featuring music from Soul Calibur IV & Broken Destiny. Each piece of DLC will be priced at 1.99 GBP or 160 MS points in Europe (about $3 USD).

Webmaster Comment:
It's a little odd to have DLC so quickly after the release... but I'd rather play the game early than it be delayed because they didn't have time to put in more customization items. I'm glad the music tracks come with the customization DLC... sounds like a pretty fair deal so far. :)