POSTED: Wednesday, November 6th, 2019 (Nov. 11th, 2019)

Terry Bogard Now Available in Smash Ultimate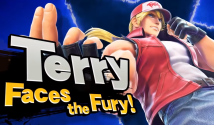 This morning, Super Smash Bros. Ultimate director Masahiro Sakurai showcased Terry Bogard on Nintendo's live stream and announced the Fatal Fury hero is now available for download! The King of Fighters stage was also added to the game and features a ton of KOF character cameos in the background. Smash Ultimate's 6.0.0 update also adds Mii Fighter Costumes based on SNK characters: Ryo Sakazaki, Iori Yagami, and Nakoruru, in addition to Virtua Fighter's Akira Yuki and Jacky Bryant. Terry's DLC also brings nearly 50 SNK music tracks to Smash Ultimate. Scroll down to view new HD screenshots of Terry and Nintendo's full stream archive.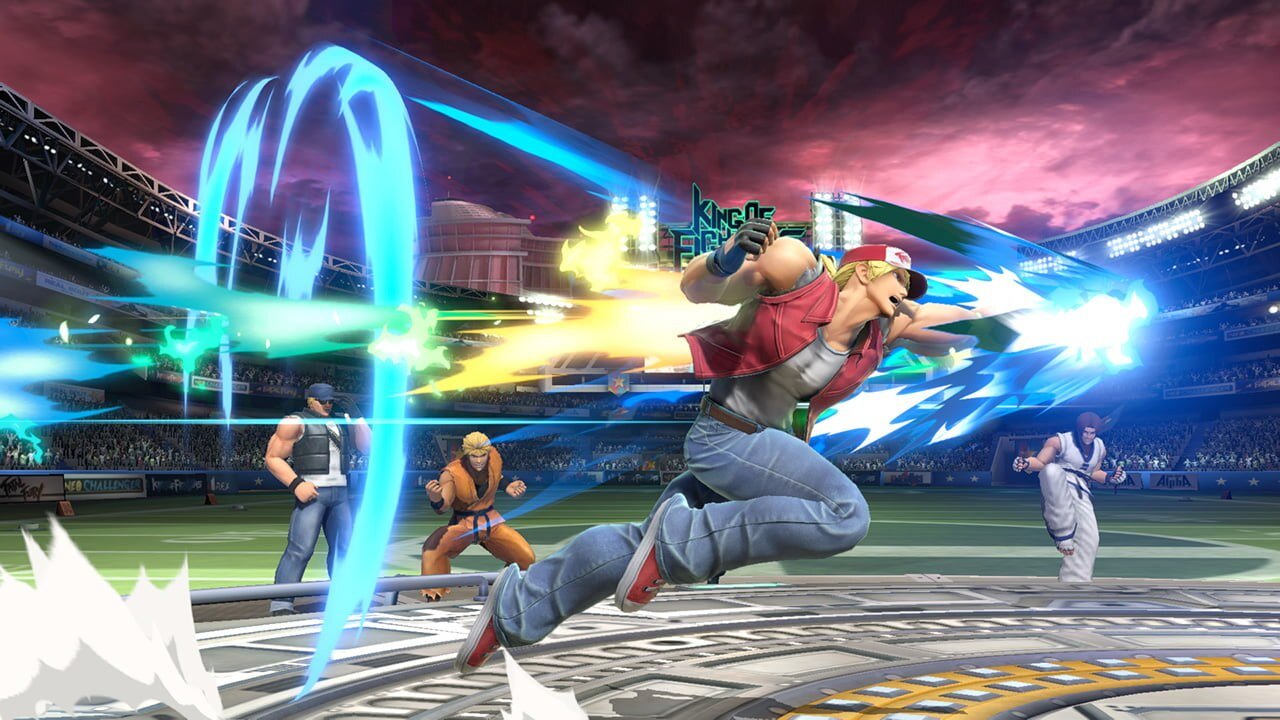 While Terry has 1-button special moves like the rest of the cast in Smash Ultimate, like Ryu and Ken, he also has his traditional QCF / QCB inputs which "power up" some of his techniques. Terry's Rising Tackle can also be performed with the classic down/up charge input (giving him better recovery options).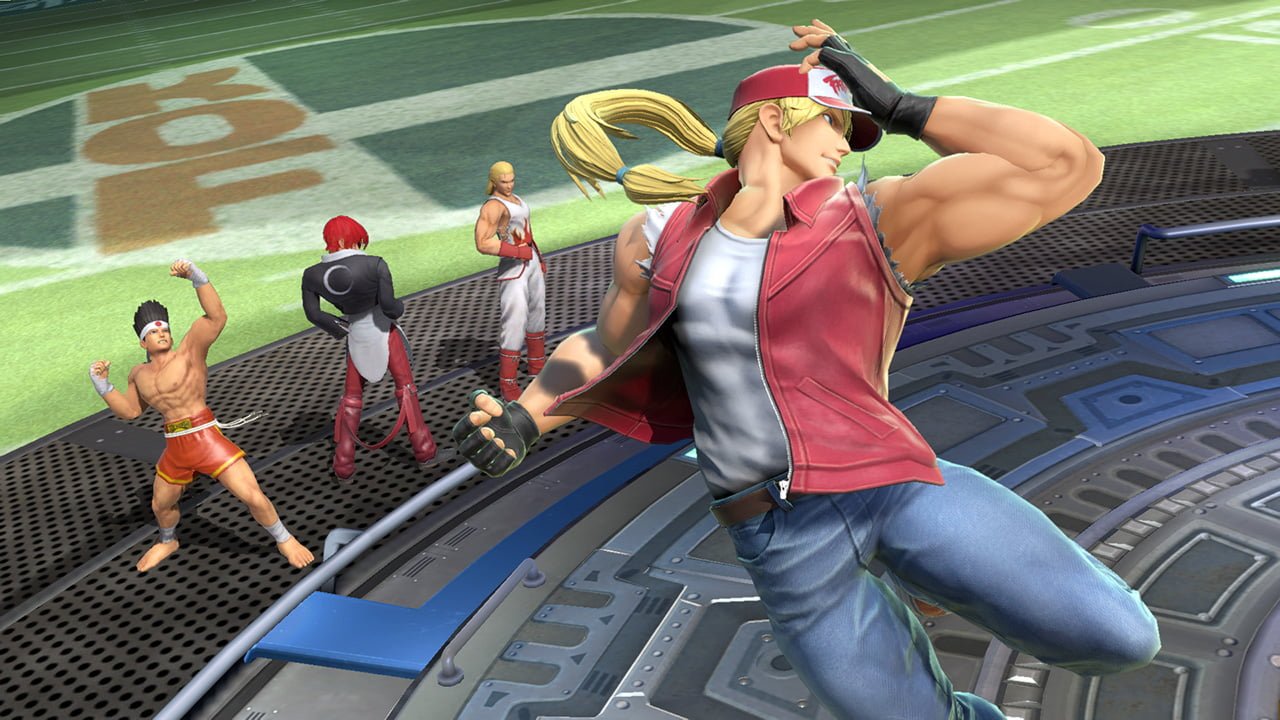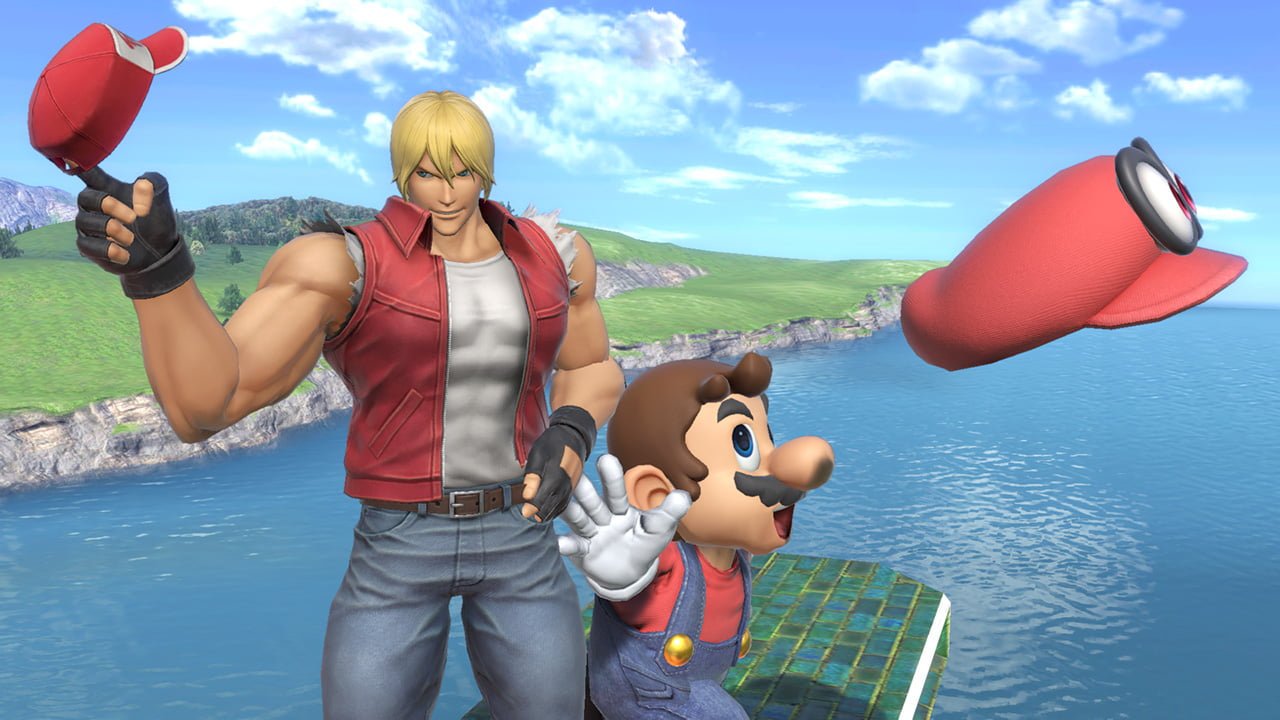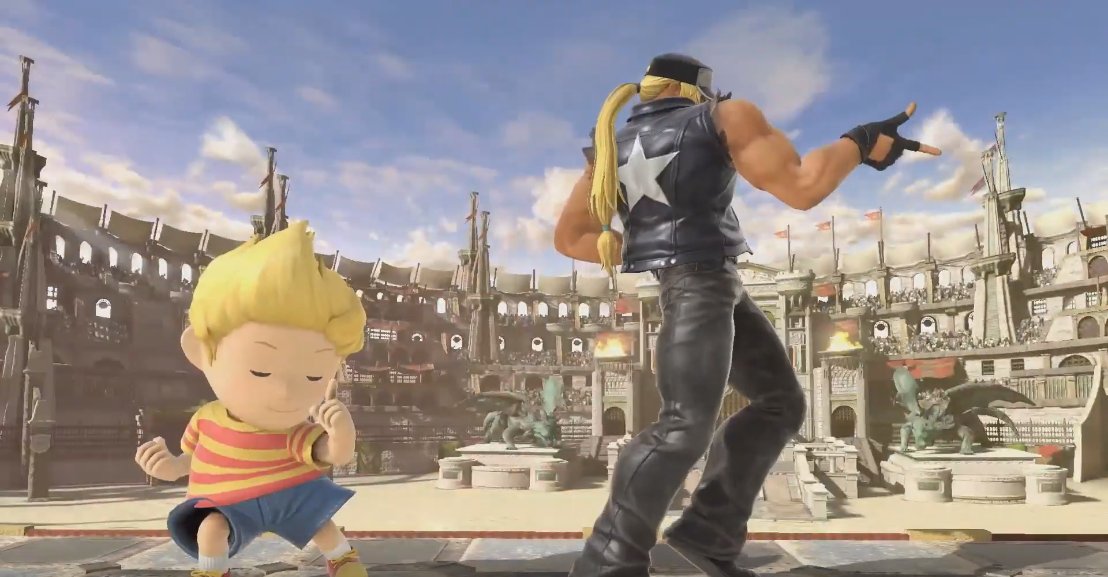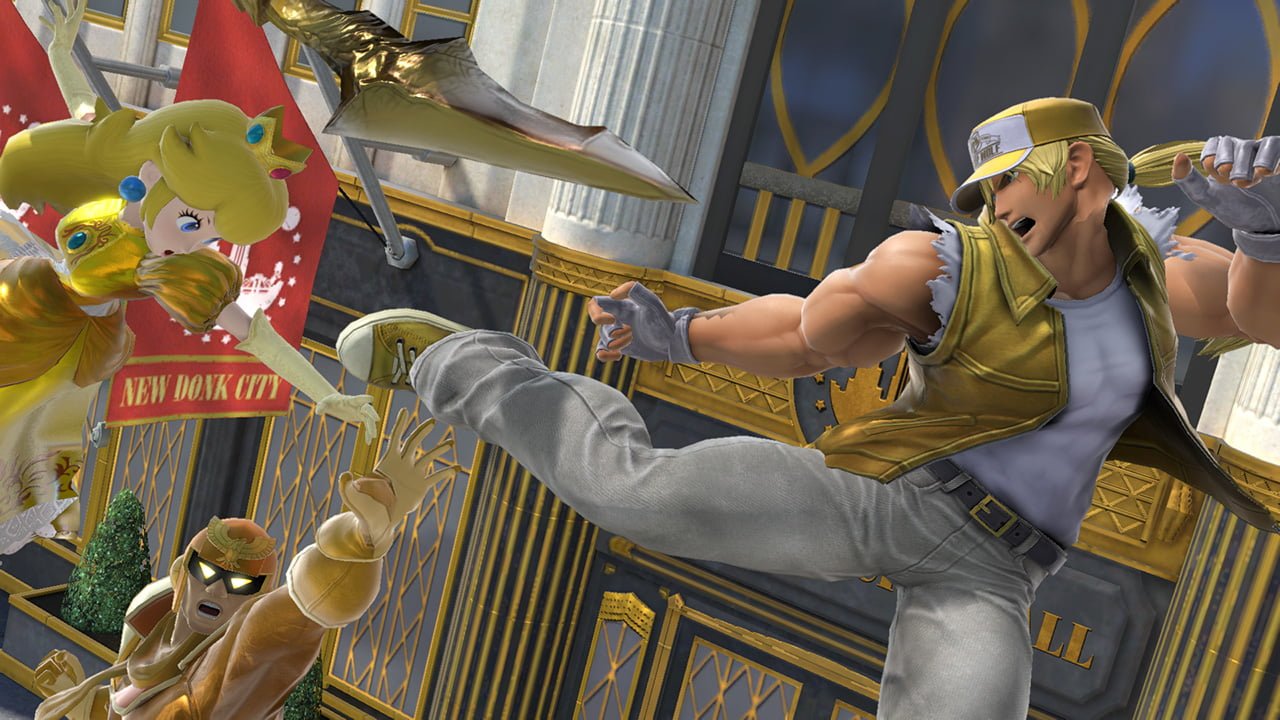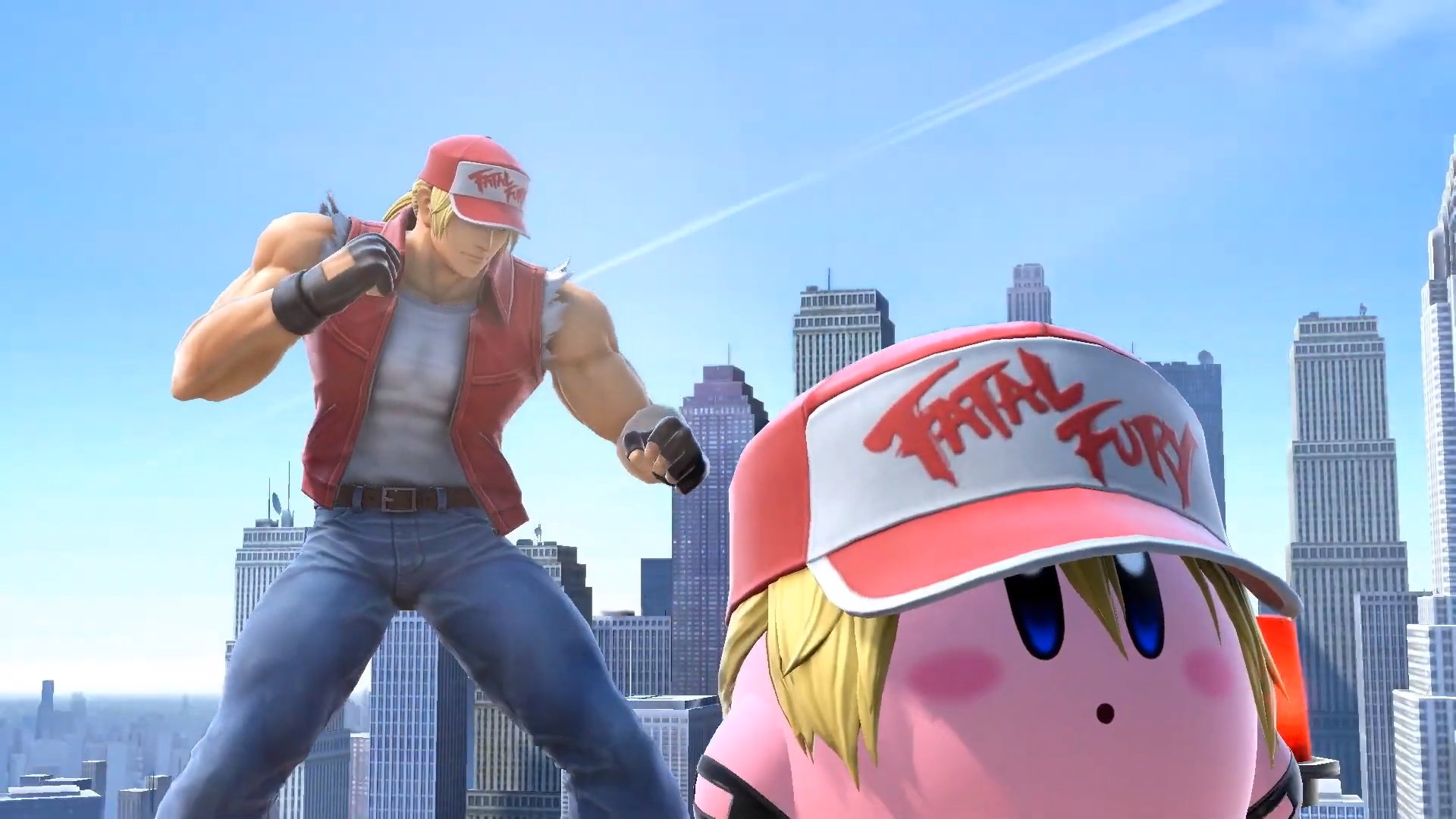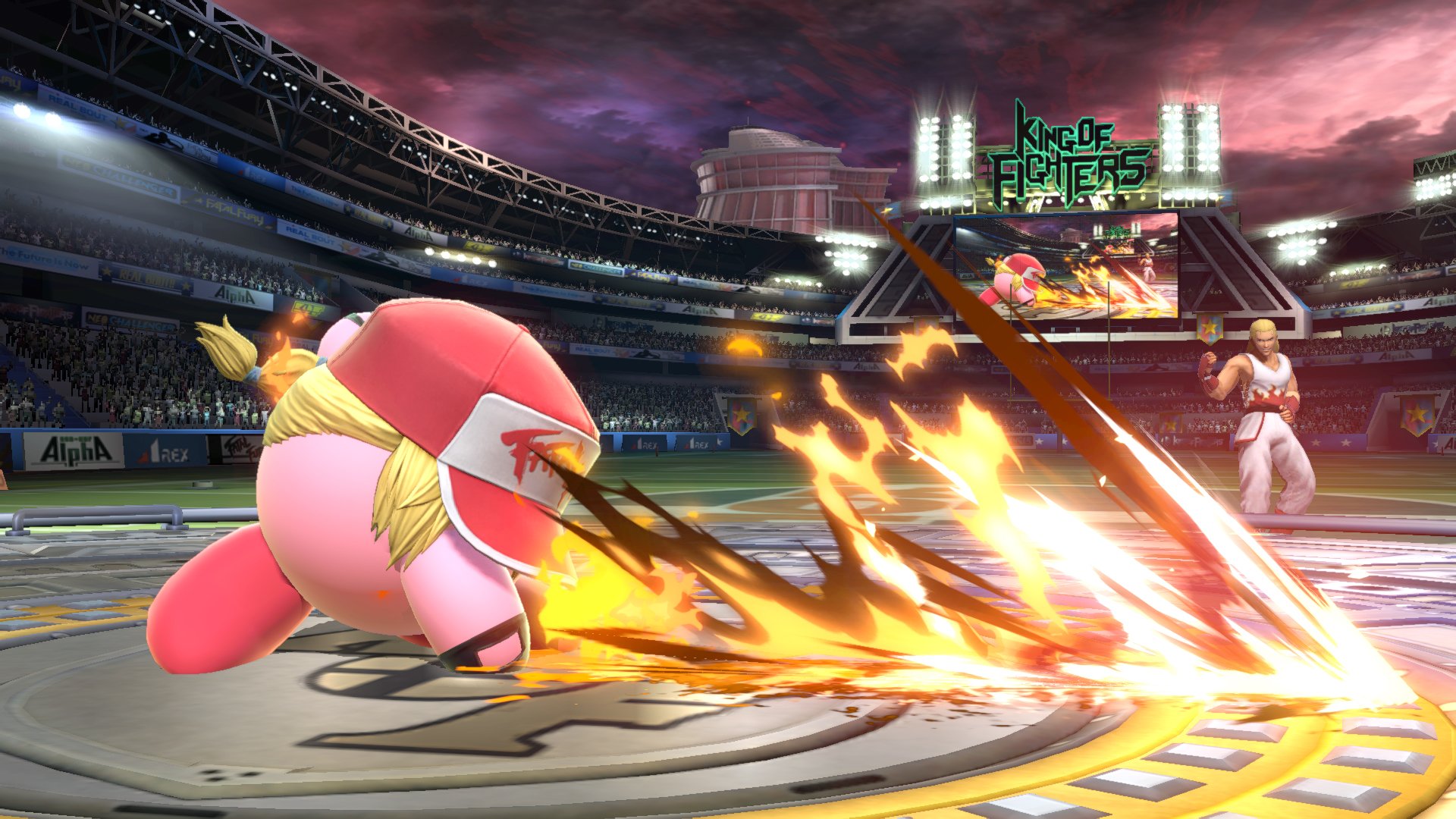 Terry Bogard can be purchased individually as a DLC character for $5.99 or part of the "Fighters Pass" for $24.99. Check out Nintendo's official stream archive below for over 30 minutes of Terry gameplay + more details about the 6.0.0 update! [UPDATE] Added Nintendo's trailer for the new Mii Fighter costumes.


Stay tuned on FightersGeneration.com for Super Smash Bros. Ultimate news.

Source: Nintendo
Related News: (11-11-2019): Smash Ultimate SNK / Sega Mii Fighter Costumes Trailer,
(11-6-2019): Samurai Shodown 2019 Nintendo Switch Trailer #2,
(10-22-2019): Skullgirls 2nd Encore Now Available on Nintendo Switch,
(9-26-2019): SNK's NEOGEO Arcade Stick Pro Official Details + Images,
(8-30-2019): Samurai Shodown coming to Switch this Winter, Box Art
Related TFG Links: Fatal Fury, Terry Bogard, Ryo, Iori, Nakoruru, Akira, Jacky

✔ FOLLOW FIGHTERSGEN ON: