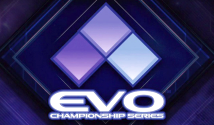 Today on Twitter, Joey "Mr. Wizard" Cuellar announced the official dates for next year's Evolution Championship Series. EVO returns to the Mandalay Bay Resort & Casino in Las Vegas, Nevada on July 31st - August 2nd, 2020. While the official games lineup has yet to be revealed, the EVO 2020 trailer shows footage from last year's tournaments in TEKKEN 7, SFV: Arcade Edition, Dragon Ball FighterZ, BlazBlue Cross Tag Battle, and Soul Calibur VI, pretty much confirming these games will be returning in 2020. Enjoy the official announcement trailer below!


Additionally, EVO Japan 2020 will take place January 24th-26th, 2020.

Stay tuned on FightersGeneration.com for more EVO news & announcements.