Tekken Tag Tournament 2: Unlimited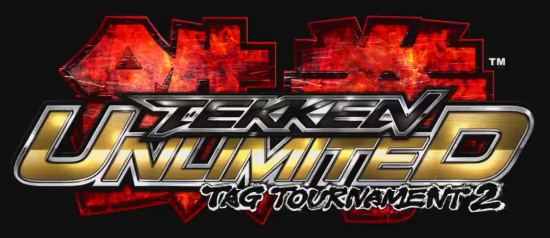 General: The original Tekken Tag Tournament reunited every character in the franchise to date, presenting an extravagant 39 playable characters, and was no doubt an incredibly successful arcade and PS2 title. The fan-anticipated sequel to Tekken Tag is finally here, and brings together elements from the series past and present. The console version of TTT2 will feature over 50 dynamic characters! Certain characters will be exclusive to pre-orders for a limited time, but will eventually be made available to all players, free of charge.

TTT2 expands upon the staple gameplay mechanics of Tekken 6, adding a variety of new features to the tried-and-true system. The new Tag Assault mechanic enables your partner to jump into the action during a combo to extend it, opening the door to potentially limitless combo possibilities and mix-ups. However, Tag Assault also gives up your character's "red life" which can be recovered while on the sidelines... so players will have to balance out the risk/reward of Tag Assault.


A variety of team throw techniques are also enabled, many of which exclusive to specific team combinations. Netsu/Rage Mode (from TTT & Tekken 6) has also returned. As your partner is waiting on the sidelines, they will enter Netsu after your primary character takes a certain amount of damage. Once they are tagged in, they will be able to inflict more damage for a short period of time. However, Netsu will be affected by the character relationships in the Tekken storyline... more specifically, whether or not the characters currently "like" each other. If a character is paired up with someone that likes them, their Netsu will be activated earlier than with someone that dislikes them. Check out the TTT2 Allegiance Chart for more information!

Characters can now use a special tag-in technique called "Tag Crash" while on the ground. Tag Crash allows your partner to safely tag into the fight, as they "dive" into the action. Building upon Tekken 6's solid wall game, Tekken Tag 2 also features breakable balconies and floors. After one character knocks their opponent through a balcony, their teammate can continue the combo on the ground below, or set up a follow-up attack.

"TTT2: Unlimited" is an update to the arcade version (released on March 27th, 2012) that introduces several new gameplay options (which are also be available in the console version). Instead of having to pick 2 characters, players can now fight with just one character if they desire. This option enables 2 vs. 2, 2 vs. 1 and 1 vs. 1 battles! Characters who fight solo will have a beefed up health meter and will still be able to regenerate health, but their conditions for entering Rage Mode will change. ( Judging from the trailers, it looks like a solo character will enter Rage Mode when their 2 opponents use Tag Assault). While powerful, Solo fighters obviously won't be able to take advantage of the many tag-team abilities and strategies. When it's a 1 on 1 battle, the Rage System activates when health is low (like in Tekken 6). Pair Play mode has also been confirmed for the console version, and is rumored to have some new kind of features as well.


Tekken Tag 2's graphics engine has been heavily tweaked from Tekken 6's, and was designed to support 4 characters on screen at once. Brand new character models, new facial models & improved facial expressions are some of the new graphical enhancements. In addition, the series will feature "clothing interactivity" for the first time in history. Clothes will visibly become dirtied or wet depending on the stage. For example, if a character is knocked down in a desert-based stage, their clothes will start to pick up dirt and will be visible on the fighter... and if characters are knocked down in a stage surrounded with water, their clothing will visibly become damp and change color.

So far, it appears each fighter in TTT2 only has one default win pose.

However, if a match is won during a Tag Assault combo or team technique, a special interactive win pose with both characters will occur. The interactions will vary depending on the character team-ups, and each individual team has a variety of different win animations. Also worth mentioning... it looks like every character only has one default costume. "Player 2" costumes are not in the arcade version (currently), but this doesn't necessarily mean they won't be added in the future (or appear in the console version). Perhaps they'll arrive in the form of customizations? (I hope so!)

The arcade version of TTT2 receives automatic online updates with new customizations regularly. Players can actually access and customize their characters on their PC or cell phone.

Unfortunately we probably won't see that kind of interconnectivity in the console version, but TTT2's Customization Mode is said to be deeper than that of Tekken 5 & Tekken 6. Colors are free to modify at will, and individual costumes have different parts to modify, with a solid selection of colors, tones and shades to choose from. Most characters have the following areas to customize: head, glasses, full body, upper body, other A, lower body, and other B. There are also brand new "item moves" available with specific customizations, which can be used to attack your opponent or perform an alternate taunt.

The console version of TTT2 will feature a Practice Mode with a slew of options, including recording. Additionally, an all new "Fight Lab" Tutorial Mode will make its debut, which is designed to bridge the gap between complete beginners and people that have a basic knowledge of the gameplay system. Fight Lab hosts the epic return of Combot & Violet, and contains a variety fun challenges for players of all levels. As players play through Fight Lab, they'll eventually be able to customize their very own Combot's moveset and visual appearance. The Combot each player ends up with will be tuned and tailored to their particular likes & dislikes, and will no doubt be very different than the Combot other players have created. Players can battle against their friends with their unique Combot and even use them online (speculatively in "specific" modes). For more on Fight Lab, Click Here for all the known details! While we're on this topic, I have to say I'm really glad Namco has finally included a tutorial in a console Tekken game. Hopefully this will minimize the number of button mashers online, and educate more players on how deep of a game Tekken truly is.

Last Updated:
5/22/2012
Developer(s):
Namco Bandai
Publisher(s):
Namco Bandai
Platform(s):
Arcade, Playstation 3, Xbox 360
Release Date(s):
March 27th, 2012 ( Arcade)
Early September 2012 ( PS3/360)
September 14th, 2012 ( PS3/360)
Characters:
Jin Kazama, Kazuya Mishima, Heihachi Mishima, Jun Kazama, Jaycee, Lars, Alisa, Leo, Zafina, Miguel, Bob, Asuka Kazama, Bryan Fury, Lili, Hwoarang, Baek Doo San, Dragunov, Steve Fox, Ling Xiaoyu, Devil Jin, Paul Phoenix, Bruce Irvin, Marshall Law, Lei Wulong, Lee Chaolan, King, Kuma, Panda, Jack-6, Craig Marduk, Ganryu, Roger Jr., Raven, Eddy Gordo, Christie Monteiro, Feng Wei, Wang Jinrei, Nina Williams, Anna Williams, Armor King, Yoshimitsu, Mokujin, Jinpachi Mishima, True Ogre, Unknown, Combot

Featured Video:

Related Games:
Tekken Tag Tournament, Tekken, Tekken 2, Tekken 3, Tekken 4, Tekken 5, Tekken 5: Dark Resurrection, Tekken: Dark Resurrection, Tekken 5: Dark Resurrection Online, Tekken 6, Tekken 6: Bloodline Rebellion, Tekken Advance, Tekken Hybrid, Tekken 3D: Prime Edition, Street Fighter X Tekken, Dead or Alive 5, Virtua Fighter 5: Final Shodown

Gameplay Engine

Story / Theme

Overall Graphics

Animation

Music / Sound Effects

Innovation

Art Direction

Customization

Options / Extras

Intro / Presentation

Replayability / Fun

"Ouch" Factor

Characters

BOTTOM LINE

Final Words:

At first I was actually surprised that Namco decided to bring back Tag... but since the original TTT was such a hit title, I guess a sequel was inevitable. As someone who put 100's upon 100's of hours into the first Tekken Tag... (and Tekken 5 & 6)... I'm beyond hyped for TTT2!

After playing TTT2: Prologue, I'm already in love with TTT2's combo system, and I seriously can't wait to fully explore it with my favorite characters. TTT2's combo system is incredibly fluid, open-ended, and fun. Tag Assaults add an entirely new level of complexity, and there are literally infinite combo possibilities (which enhance Tekken's all important mix-up game even further).

September 2012 can't come fast enough! On that note, I'm glad us Tekken players don't have to wait 2-3 years for Tekken X Street Fighter to play a new Tekken game. Along with many others, I had to wait way too long to play Tekken 6 after Tekken 5: DR. Anyway, you can find me on PSN racking up wins in Tekken 6 until TTT2 hits home! ~TFG Webmaster