..GENERAL/STORY:
Unable to stand the chaos and famine that his people bore, Gaoh, the hero of all heroes, sets his sights on the Shogun. Aiming to make things better for his people, his strong will is co-opted by the Dark Lord. Demon Gaoh is his alternate form. Gaoh was designed by the creator of "Rurouni Kenshin", Watsuki Nobuhiro and is based off of Oda Nobunaga.
ORIGIN:
Samurai Shodown 5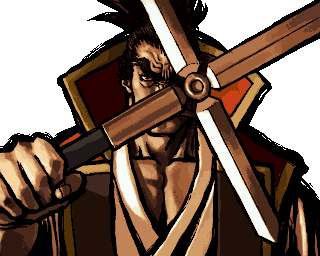 OTHER APPEARANCES:
Samurai Shodown 5 Special, Samurai Shodown 6, Card Fighters Clash DS

.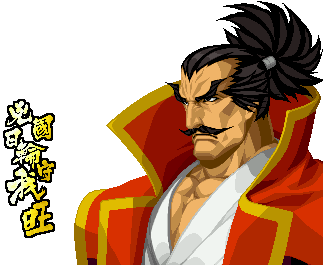 REVIEW:
Another fighting game rendition of that mean old Nobunaga guy... I don't believe it. In any case, he's pretty badass as the new boss of the Samurai Shodown series, so I'm not complaining. I simple and traditional design in a way, but a decent one for the series. His only real flaw as a fighting game design is that his animations are just a bit "stiff."



Fighting Style / Moves

Personality / Charisma

Outfit(s) / Appearance

Effectiveness in series

Overall Score